Praise and Proclaim launched its 75th outreach initiative in six years at Victory of the Lamb Lutheran Church in Katy, Texas on March 25-26, 2022.
Pastor Nathan Buege, and his wife, Amy, have been faithfully serving at Victory of the Lamb since they arrived over twenty years ago to start the congregation. After humble beginnings, the congregation is blessed with a beautiful church in a prime location with meeting rooms, offices, and a sanctuary.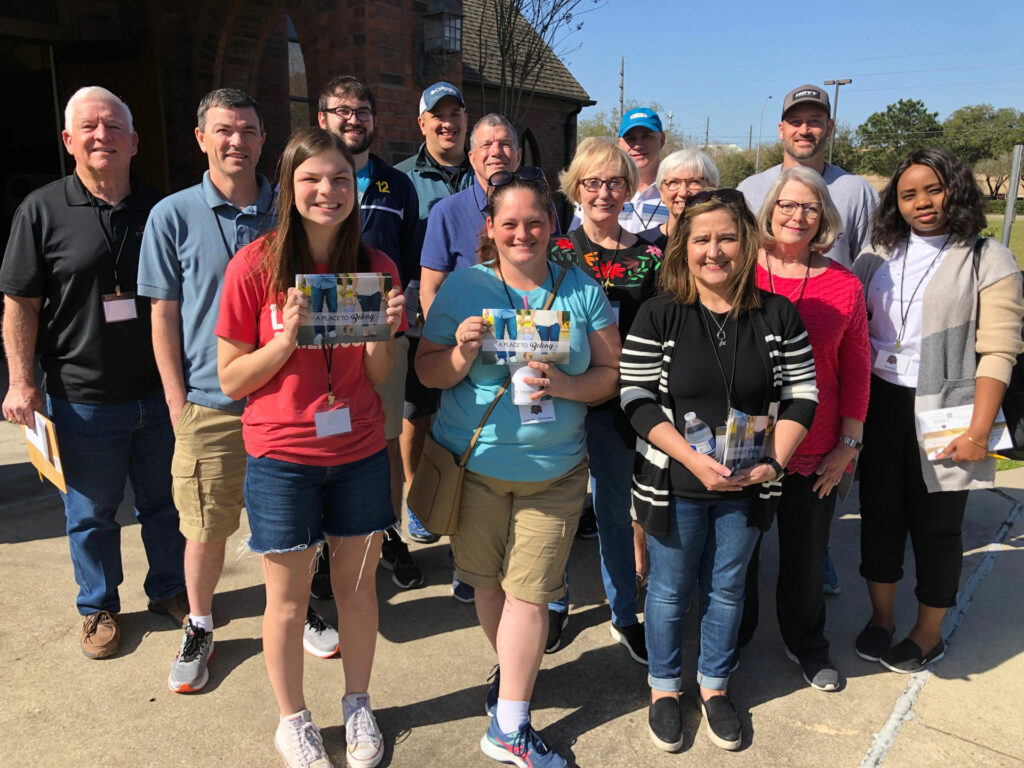 The city of Katy a growing community west of downtown Houston with over 400,000 people. To take full advantage of the growing area, Victory of the Lamb has plans to build an education building adjacent to the current facility that will house a preschool center.
The arrival of COVID-19 has impacted every congregation. The social-distancing and personal concerns of meeting in large groups can affect worship attendance and outreach activity. While recognizing the need to bring the Word to their community, the congregation was looking for ways to adapt their strategies that includes a strong personal and a digital witness. It was decided to have Praise and Proclaim come back to Katy to launch an outreach initiative and comprehensive evangelism training.
Praise and Proclaim History
The Lord has used Victory of the Lamb to help launch Praise and Proclaim. In 2015, Pastor Buege asked Dave Malnes to come and provide training and organization for a large youth mission festival. After the event, strong encouragement was given to launch a ministry devoted exclusively for personal evangelism training. Nine months later, the Lord allowed Praise and Proclaim to begin.
It was a joy to return to Victory of the Lamb during this time of transition in their evangelism strategies and enhance their efforts and desire to spread the Word in Katy.
The Digital Presence
With every outreach initiative in 2022, Praise and Proclaim constructs an evangelism landing page. Members are trained to utilize tools to point people to hear God's Word and use the invitation as a means to provide a short reason for the hope believers have in Christ.
A call-to-action on the landing page asks people to help Victory of the Lamb spread hope in the community. This initiates an email funnel that invites people to discover more about what the Bible teaches.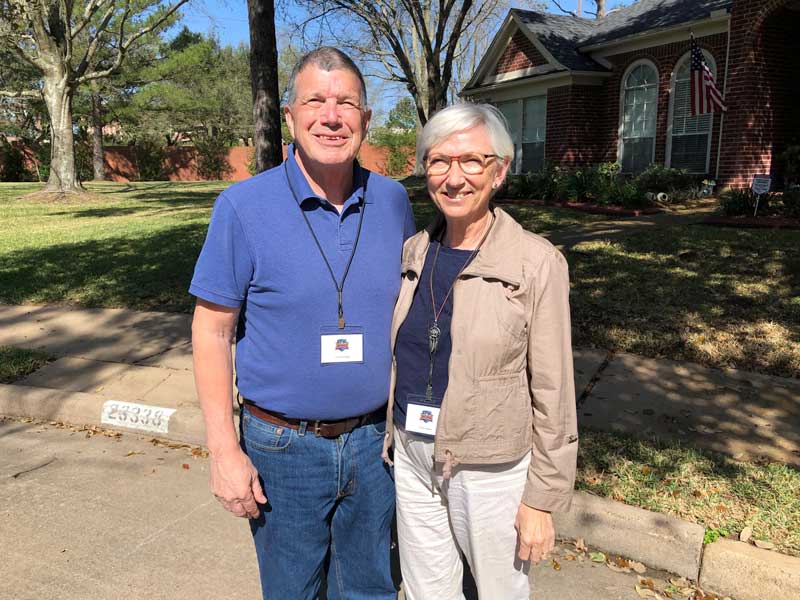 Evangelism Experience
A major component of every outreach initiative is to provide participants with a meaningful opportunity to put their training into action.
After two and a half hours of training on Friday evening and an hour of training the following Saturday morning, members from Victory of the Lamb went out into the nearby neighborhoods to go door-to-door.
Faithful members stepped outside of their comfort zones, trusted God's promises, and assurances, and received a meaningful experience by planting seeds of the gospel. At the end of the day, they knocked on over six-hundred doors and talked to 164 people.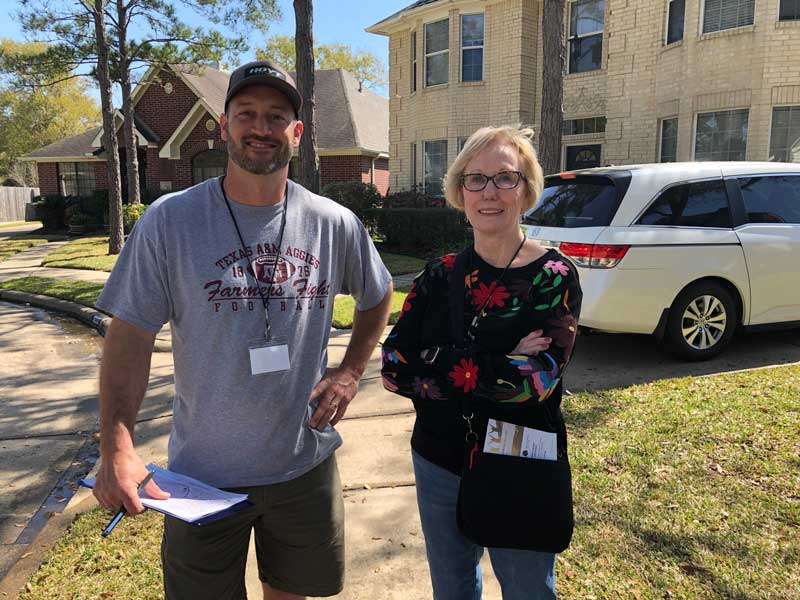 Victory of the Lamb celebrated the following goals accomplished through the comprehensive evangelism training:
Members now feel comfortable and equipped to engage people, invite them to hear the Word, and give reasons for the hope they have in Christ.
They trust that the Lord blesses activity according to his will and purpose.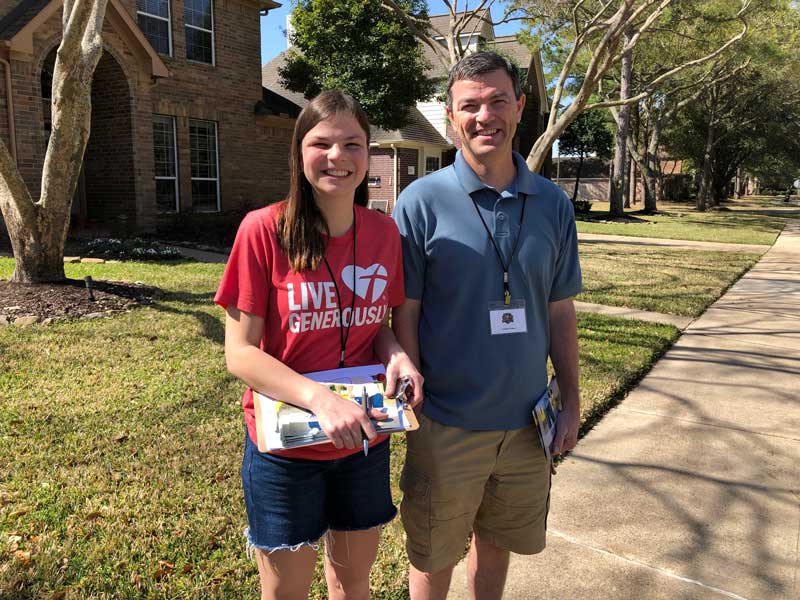 The members also learned:
Most people will respond politely when they are treated with love and respect. This is especially true in Katy, Texas.
Doors opened could be considered divinely inspired.
Here are some of the people that the Lord allowed us to meet at their door:
We met a few Aggie Lutherans – people who consider themselves Lutheran and graduated from Texas A&M. One church member proudly wore his Texas A&M hat and came across another Aggie alum who is not only a former member of a Lutheran Church but graduated in the same year and with the same degree.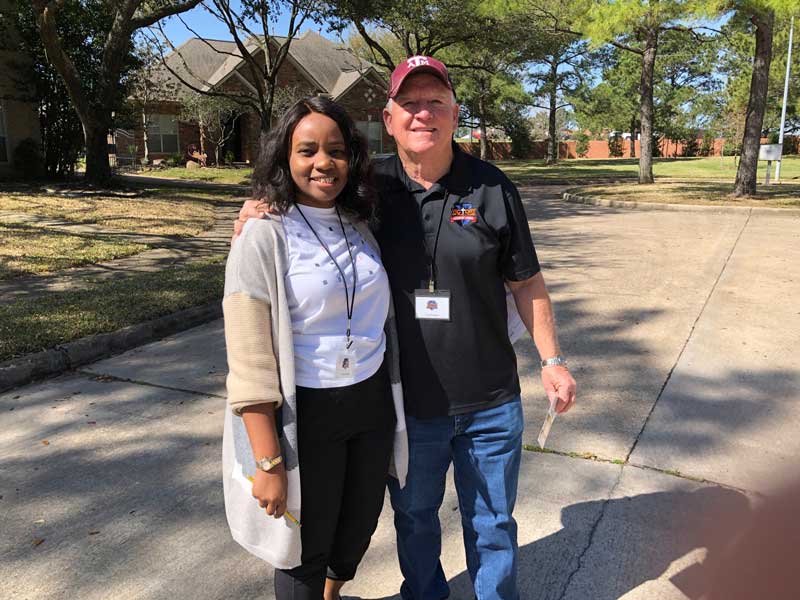 Another church member was a former Catholic. She had tried valiantly to be a faithful Catholic but often fell short in her efforts. She now celebrates the biblical truth that forgiveness is free because of the work Christ has already done on her behalf. This truth has been life-changing.
During this evangelism experience, she relished the opportunity to talk to people who told her that they were Catholic at the door so she could share the message that Jesus did it all. She proclaimed that no longer needs work for her salvation and that has given her immense freedom and peace.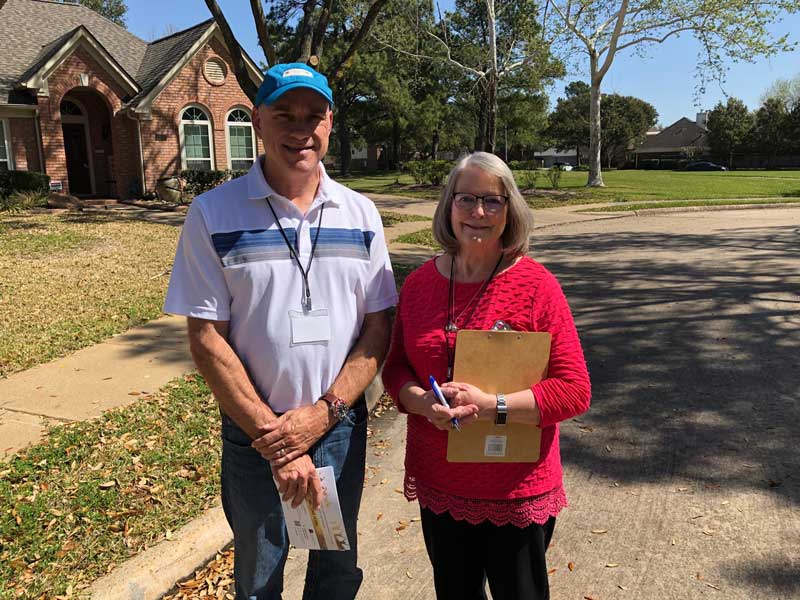 We give thanks to the Lord for the opportunity to lead an outreach initiative in Texas. May the Lord bless the evangelism training that was received at Victory of the Lamb Lutheran Church and may it enhance the gospel activity and desire to spread the Word in Katy.
Faithful members stepped outside of their comfort zones, trusted God's promises, and assurances, and received a meaningful experience by planting seeds of the gospel.
Praise and Proclaim partners with congregations to help train members and leaders how to comfortably and confidently proclaim the gospel.
Enter your email address below to receive notifications of new posts by email.
Conquer Evangelism Fears, Build Outreach Momentum
Christians who have trained with Praise and Proclaim conquer their fears and apply a simple, memorable method for witnessing to friends, family and their communities. To learn more about how Praise and Proclaim can partner with your gospel ministry, contact us today.