Sioux Falls, South Dakota is a growing metropolitan area. With an estimated population of 277,000, the numbers are expected to grow in the years ahead.
With two WELS churches in the Sioux Falls area (Good Shepherd and Bethel), the district mission board received funding to start a new church in a community east of Sioux Falls called Brandon. Rev. Craig Willke was assigned from the seminary a few years ago to lead the efforts to begin Sure Foundation Lutheran Church.
Praise and Proclaim arrived to help further the efforts at Sure Foundation, but also invited participation from both WELS churches and Bethany Lutheran Church (ELS) in Luverne, MN.
The new mission church is currently holding worship services at the clubhouse at Brandon Golf Course. It's a nice, spacious, and popular facility for large gatherings and wedding receptions.
Our primary goal for the outreach initiative was to train members how to comfortably engage people and confidently give a reason for the hope that believers have in Christ – both personally and digitally.
This was the seventy-second outreach initiative that Praise and Proclaim has launched in the past six years and our twenty-fourth state. >> See our initiative map for more reports like this one.
Our intent with this training is to provide encouragement and confidence for members to bring the message of the gospel to the community since so many people are choosing not to come to church on Sunday mornings.  While visiting with people at their doors in Brandon, people were invited to view messages of hope on a special web page produced for Sure Foundation. 
The Lord blessed our activity of going door-to-door with several dozen families who gave the church their email addresses for further contact. This activity served as an important component of Praise and Proclaim's comprehensive training — providing a meaningful experience for participants to put their training into action.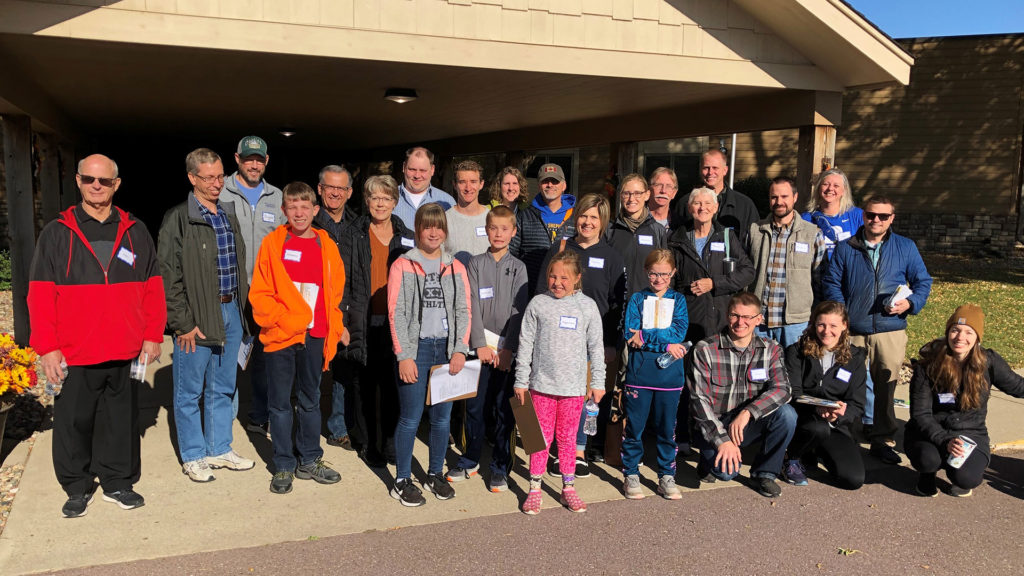 One of the participants for the Brandon outreach initiative shared their experience with me:
"I have to be honest with you. When Pastor Palmquist invited Doug and I to join him, I was not excited about it. I mean, I know it is a very worthy mission, but I thought I had too much on my plate to spend time in Sioux Falls on Friday night and all-day Saturday. So, I was trying to find excuses, such as too much work to do, why can't just Doug attend and I'm not sure I can do this, so I'll just stay home. 

So, I was a Jonah. I tried to get on a ship and sail away. I tried to hide under a bush, hoping God wouldn't find me. I made excuses to God, hoping He would understand. But He had other plans for me and so I attended Friday night and He transformed me into a mighty warrior. Through your training session, encouragement, and a slight push out the door, God went with me just like you said. 

You see Dave, you are a warrior too. Not so much to save souls, but to convince little Jonahs that they can reach out to others with God's message of salvation through Christ. God is doing a MIGHTY work through you. Praise be to God the Father, God the Son and God the Holy Spirit! 

May He continue to bless you with the right words to say to all the little Jonahs out there!"

Ronna Tecken, Bethany Lutheran Church (ELS), Luverne, MN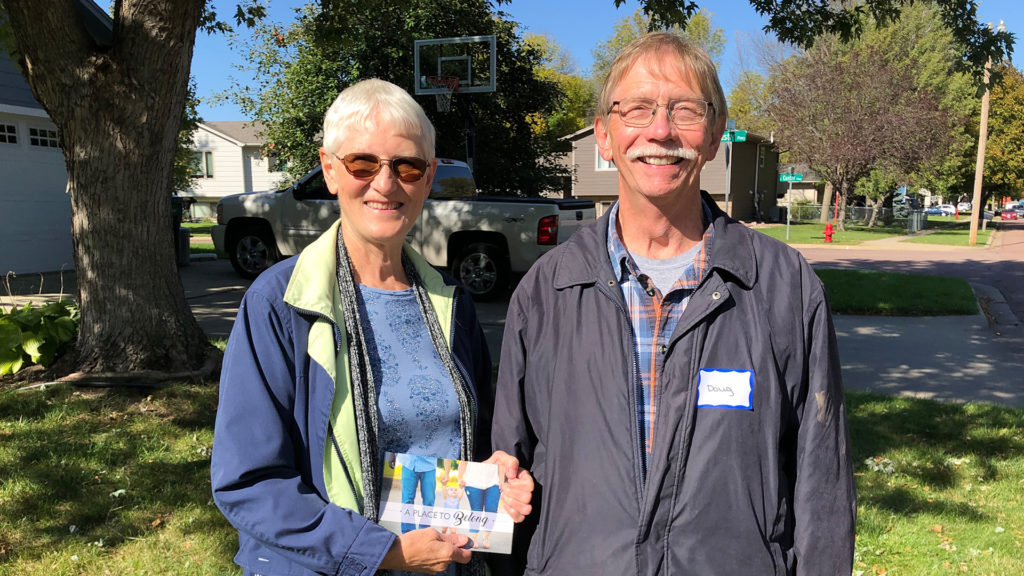 One final story.
Towards the end of Saturday afternoon, I came across a house with gigantic pumpkins. There was a man working on repairing his front door. After greeting him, inviting him to the web page, and providing a short gospel message, he asked me about my Boise State cap. He told me that he was a huge BYU (Brigham Young University) fan who recently played Boise in a football game.
I asked if I could take his picture with his 300-pound pumpkins that he purchased in Minnesota. After taking his picture, he offered to take my picture. I asked if he was a member of the LDS Church (Mormon), then was able to provide a short message of the gospel in a way that a Mormon could clearly see what the Bible teaches about salvation. (Learn how to proclaim the gospel to Mormons at tilm.org.)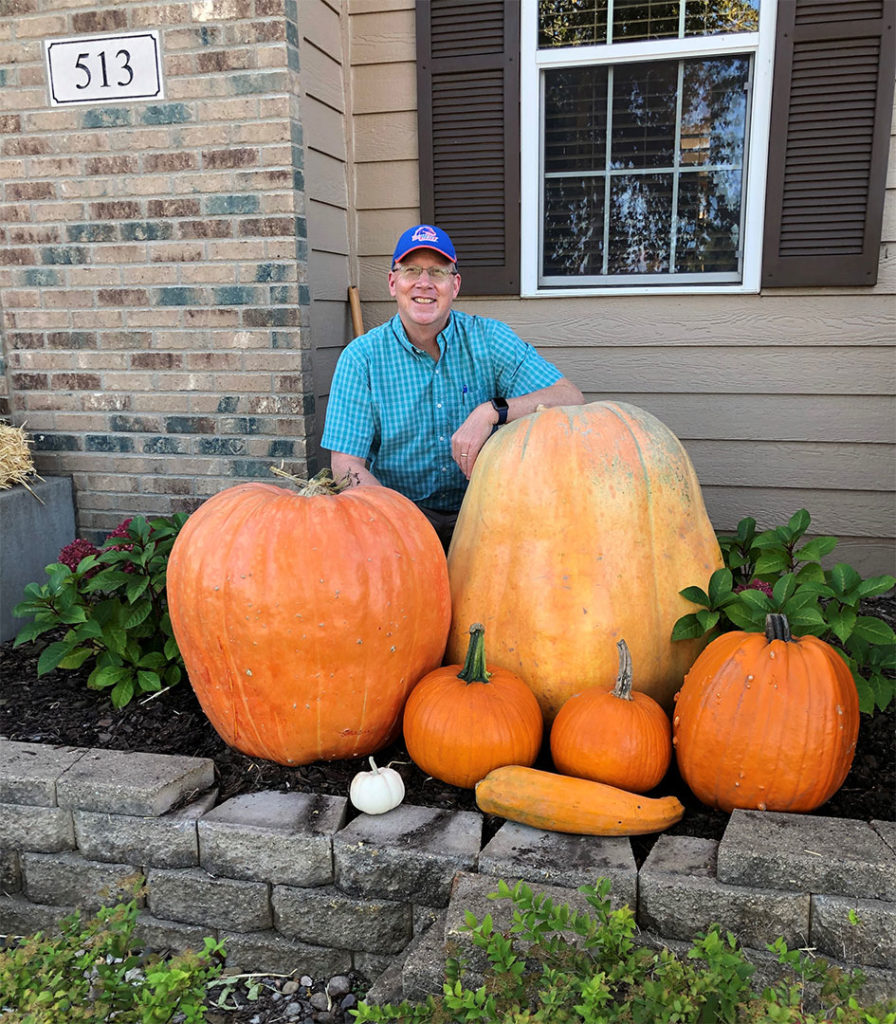 May the Lord bless the ongoing activity of all the WELS and ELS churches in the Sioux Falls area along with the efforts of planting a new church in Brandon.
Through your training session, encouragement, and a slight push out the door, God went with me just like you said. 
Praise and Proclaim partners with congregations to help train members and leaders how to comfortably and confidently proclaim the gospel.
Enter your email address below to receive notifications of new posts by email.
Conquer Evangelism Fears, Build Outreach Momentum
Christians who have trained with Praise and Proclaim conquer their fears and apply a simple, memorable method for witnessing to friends, family and their communities. To learn more about how Praise and Proclaim can partner with your gospel ministry, contact us today.