With great excitement, Praise and Proclaim gave thanks to the Lord for the opportunity to tackle the adventures of foreign travel in a COVID-19 world.
For the first time in its history, Praise and Proclaim launched an outreach initiative with Cross of Life Lutheran Church in Mississauga (Toronto), Ontario.
The outreach initiative was originally scheduled for the fall of 2020, but the travel restrictions and stay-at-home orders by both governments postponed our weekend. Last spring, the congregation consulted with Praise and Proclaim and we together made the decision to boldly go forth in our planning even though the borders were still closed. It turned out to be a perfect time. Canada decided to open its borders to U.S. citizens who have been inoculated with the COVID-19 vaccine and had a negative molecular test within 72 hours of arrival into Canada. The borders were opened only ten days before my arrival into the Toronto airport.
Cross of Life
Cross of Life has been in the area for over twenty years. There are currently 117 members of the congregation and they worship in an industrial park that is shared with another congregation. Their next-door neighbor is a large dance studio. The worldwide pandemic has hit Toronto hard. With firm and lasting mandates and social-distancing measures, it has been a challenge gathering people together for worship.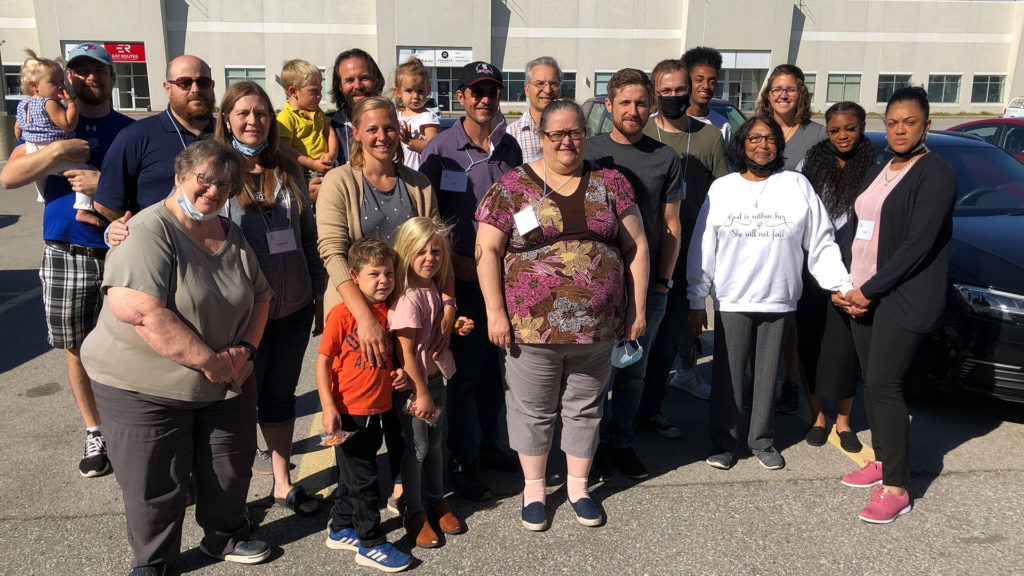 During the experiential part of the training, an impressive turnout of seventeen members from Cross of Life took part. In preparation for the outreach initiative, a web landing page was designed and built to be used as a tool to bring the message of the church to the people.
Since the Toronto metropolitan area is a unique and diverse group of people, the pastor wanted to launch a "Ted Talk" series entitled "Life Talks" that centered around the uniqueness of Christianity. In a comfortable and informal setting, the landing page would provide an opportunity for people to participate along with receiving a short gospel message.
Like every outreach initiative that Praise and Proclaim launches, our philosophy of training includes an opportunity for members to put their training into action. There was quite a bit of trepidation and uncertainty in how people would react when we met them at the door, but utilizing Praise and Proclaim's methodology and approach, members discovered that the people in Mississauga are friendly and polite.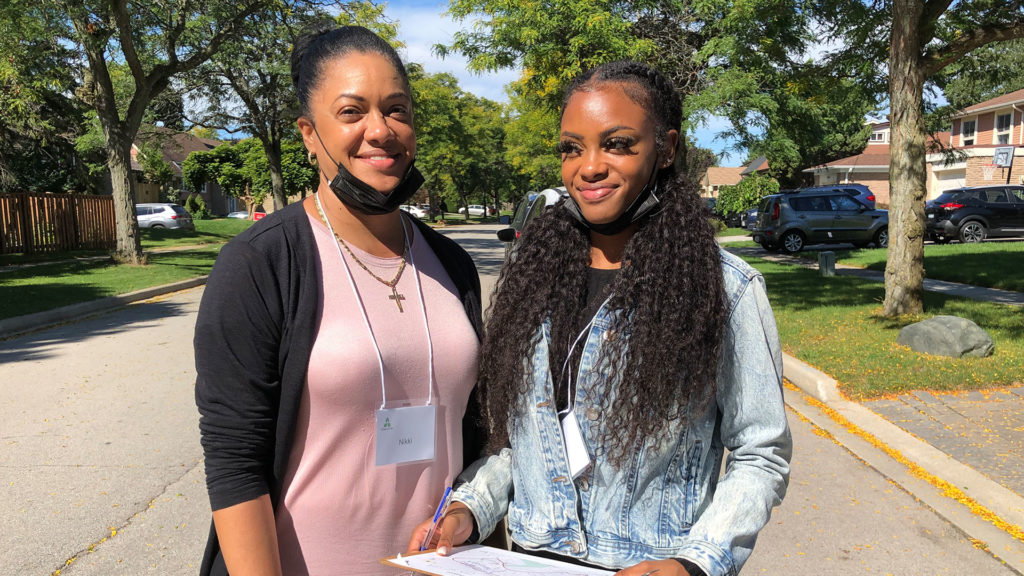 We also learned:
There is a high degree of international flavor in Toronto. We met many people from different nationalities who welcomed us warmly.
People are willing to be engaged but get noticeably nervous when you bring up the word "church." When properly engaged, they are willing to hear a short message of the gospel.
The challenge was not necessarily how to engage people to gain an audience but creating the right messaging to communicate the gospel to a uniquely Canadian audience. With a spirit of investigation and experimentation, there will be different and unique ways to gain an audience and talk about sin and grace.
It will take experimentation and trial to find the right approach to engage the Mississauga community with the Word – but God has a way of blessing activity. By trying a variety of different ways and forms of connecting and communicating the gospel, the Lord often allows congregations to stumble upon something that can turn into a significant blessing. I trust that this will be the case for Cross of Life.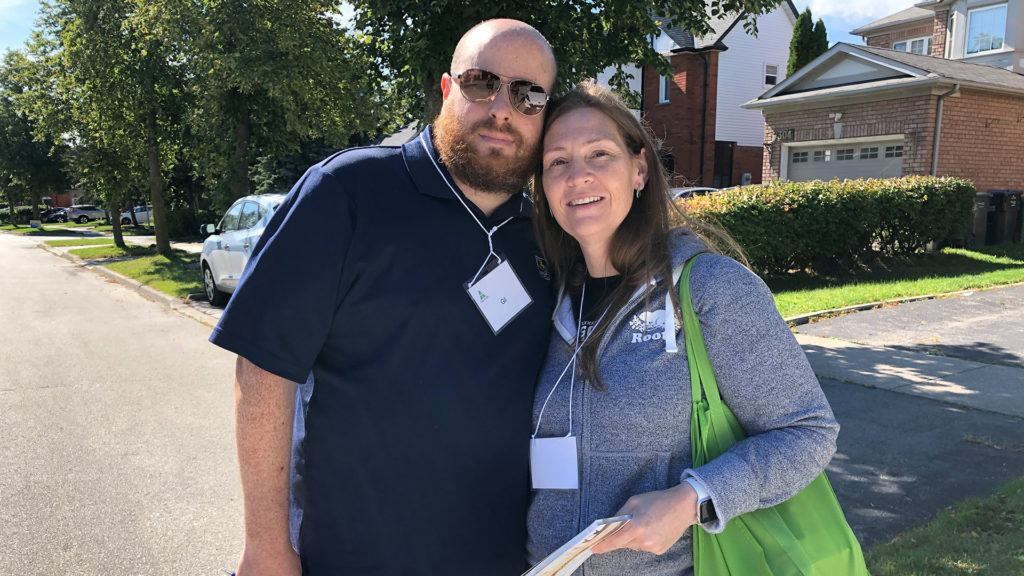 Upon my arrival, several Cross of Life members told me that they had planned not to participate in the outreach initiative. The thought of verbally proclaiming the gospel in Canada was too far outside their comfort zones. After taking part in our free, four-lesson pre-evangelism training course entitled "Preparing to Proclaim," they were willing to give it a try. By latching on to the concepts in the course, they were willing to give the outreach initiative a chance.
The level of participation from the members at Cross of Life was amazing to see. They did step outside their comfort zones to be God's messengers and discovered that God keeps his promises and assurances.
May the Lord continue to bless the gospel ministry at Cross of Life Lutheran in Mississauga, Canada.
The level of participation from the members at Cross of Life was amazing to see. They did step outside their comfort zones to be God's messengers and discovered that God keeps his promises and assurances.
Praise and Proclaim partners with congregations to help train members and leaders how to comfortably and confidently proclaim the gospel.
Enter your email address below to receive notifications of new posts by email.
Conquer Evangelism Fears, Build Outreach Momentum
Christians who have trained with Praise and Proclaim conquer their fears and apply a simple, memorable method for witnessing to friends, family and their communities. To learn more about how Praise and Proclaim can partner with your gospel ministry, contact us today.