With the prayerful intent of launching a new mission church in a burgeoning community south of Seattle, Praise and Proclaim assisted the Pacific Northwest district mission board to provide evangelism training.
The intent behind the training was two-fold. First, begin exploratory work to help determine a firm location to start a new mission church and second, provide training for a nearby WELS congregation that could play a significant role in these efforts.
A specific target area for a future congregation is Bonney Lake. Located southeast of Tacoma, WA with Mt. Rainier looming mightily in the background, a major goal of this outreach initiative was to determine if people in this community were more prone to drive to a more populated area to attend church or prefer to attend a local church. It was also an opportunity to ask people living in the area some of the greatest needs in the community.
To help in these efforts, the campaign was blessed by the assistance of WELS Mission Journeys. Members from Zion Lutheran Church (Columbus, WI) and St. Paul's Lutheran Church (Clintonville, WI) arrived to receive evangelism training and help the Board of Home Missions obtain local information and plant seeds of the gospel.
The plan was to knock on doors in Bonney Lake, Lakeland Hills, and neighborhoods surrounding Light of Life Lutheran Church in Maple Valley. Even during COVID-19, people were willing to open their doors and talk to our teams.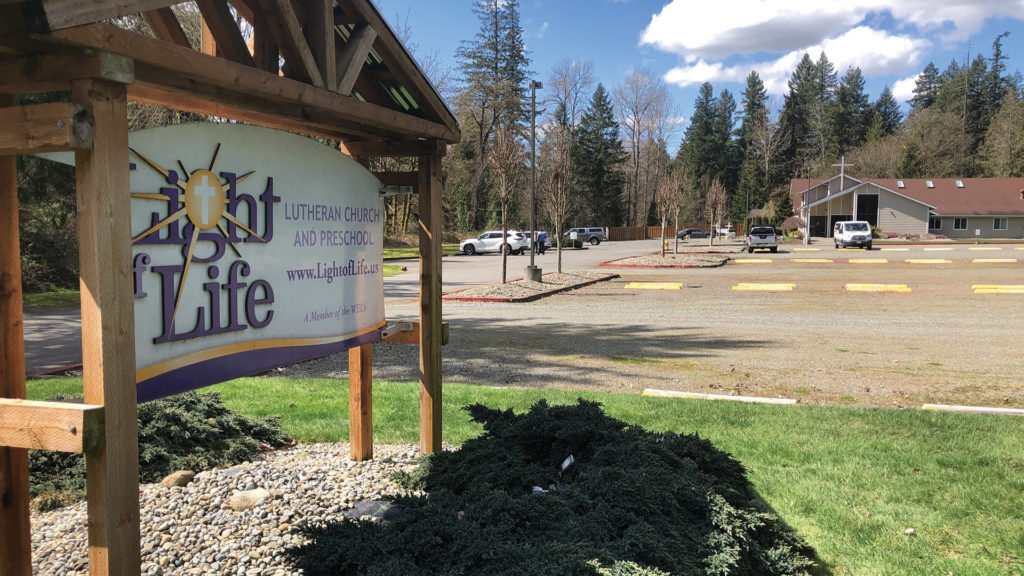 Not unlike other communities throughout the U.S., there are people who don't want to have much to do with church or organized religion. The only difference is that people in the Pacific Northwest are the less bashful to tell you that. And sometimes, responses come across as being rude and impolite.
Despite a few slammed doors, the Lord provided some amazing opportunities to meet people who were willing and eager to hear a short message about what Jesus has already done for us. There were several instances when the Lord provided an amazing opportunity to meet answered prayers from searching hearts.
Every team met some people who confessed that they were struggling with hope, looking for Truth, and didn't know who to ask. It seemed like perfect timing to give a reason for the hope we have in Christ.
There is no greater blessing than for a believer to proclaim Good News to others.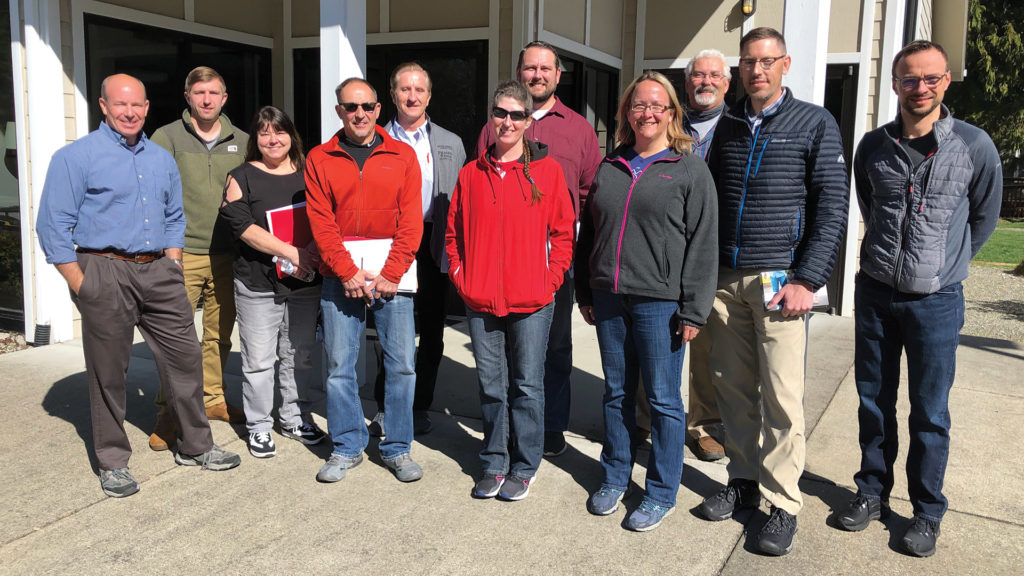 Some of the highlights from the outreach initiative:
A team met a husband and wife who had recently left the Mormon Church. Once very active in the church, they became disenfranchised with the teachings of the LDS Church and its all-out pursuit towards holy perfection. With tears streaming down their cheeks from spiritual exhaustion, our team was provided with a meaningful opportunity to proclaim to listening ears that Jesus has already done it all for our salvation and redemption.
Another team met a woman who expressed a strong desire to learn more about the Bible. She requested to be contacted by a pastor and to start attending a Bible basics class. It was a classic example of a person searching for Truth but didn't know who to ask until somebody arrived at their door.
It was apparent from our visits with residents in Bonney Lake that this could be a strong candidate to start a new church and we received a surprising number of people who desired to learn more.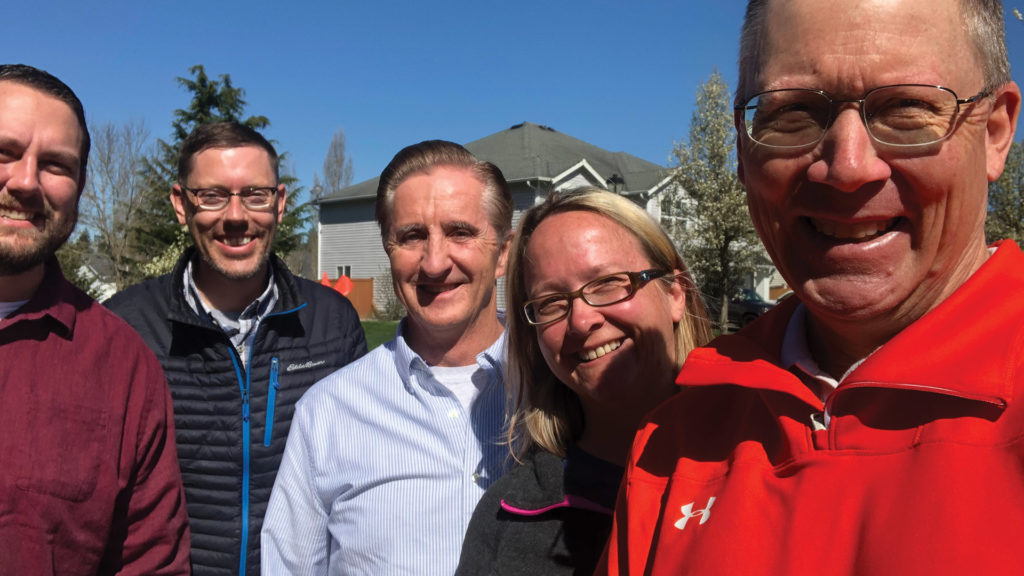 Digital Evangelism Campaign
In conjunction with the outreach initiative, Praise and Proclaim launched a digital campaign in conjunction with Rev. Daniel Lange and Light of Life Lutheran Church in Covington.
This included the creation of a web page featuring short video messages surrounding the topic of hope. Praise and Proclaim also produced digital advertising and a tutorial for members on how to utilize the web page link to communicate the gospel to folks in their personal network and social media.
Serving for Christ
It was a joy to work with the WELS members of Wisconsin who travelled to Seattle and participate in a Praise and Proclaim outreach initiative. A mission trip is a meaningful way to build strong camaraderie among members and meet new people – especially when the activity is centered around stepping outside of their comfort zones to proclaim the gospel. This was a blessed group of "mighty warriors" that were a great help. We are confident that they will bring back some of their training and experience to enhance the gospel ministry at their home church.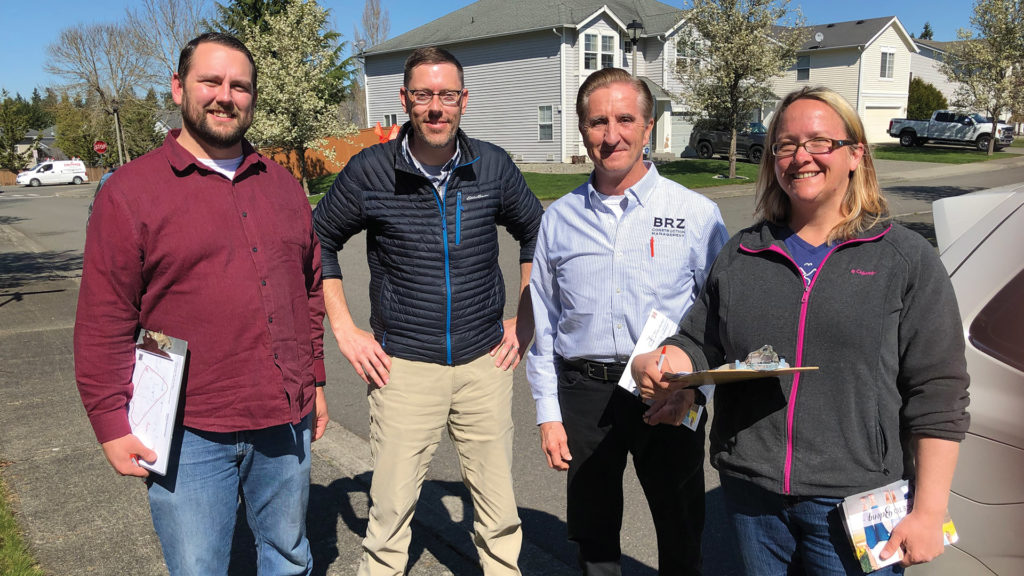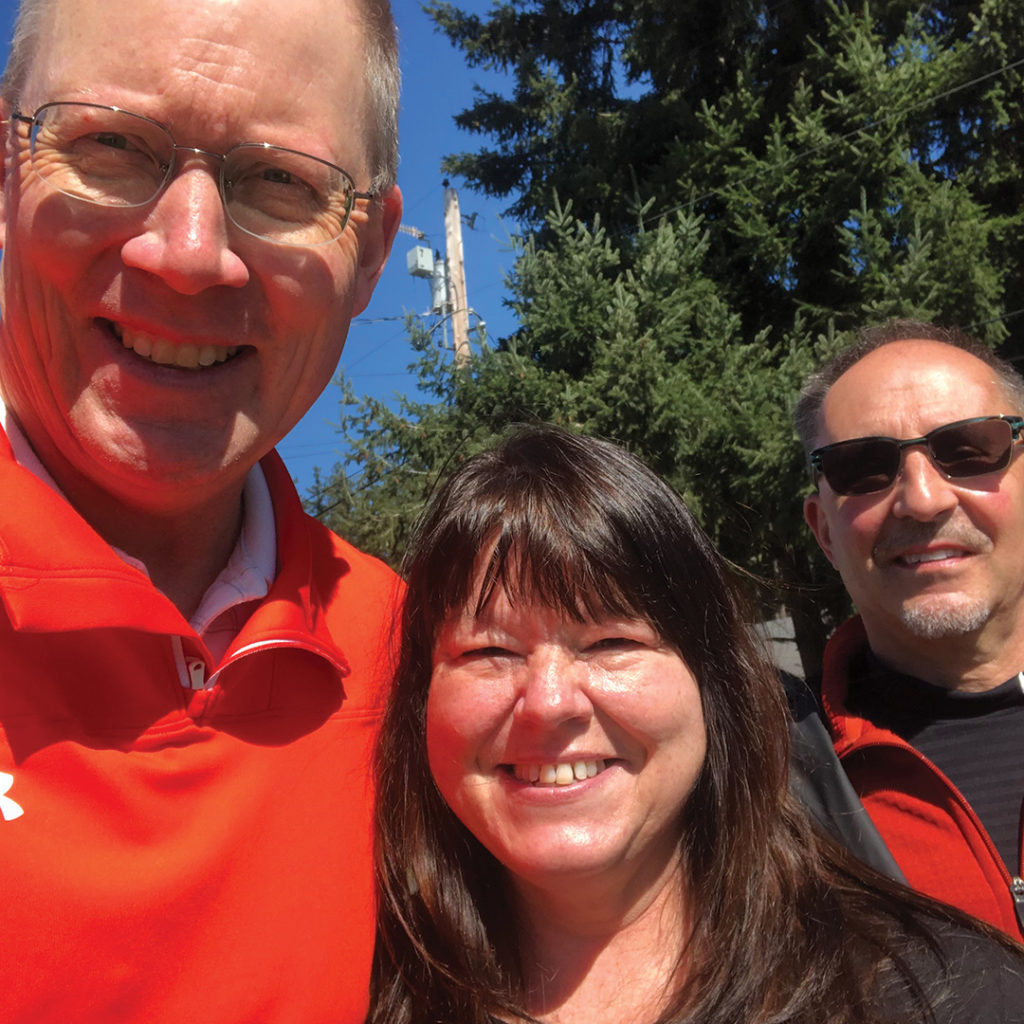 The people I met
During our training, Praise and Proclaim tells people to always show respect to people. This includes BSD's (Big Scary Dogs).
When dogs are loose in the front yard, inside a gate, or barking ferociously on the front step, it is always best to respect a dog's need to protect their owner's property. We encourage people to complement the dog from a distance and move on to the next house.
Half-way up the driveway in Bonney Lake, a massive BSD came out of the garage to let me know that he was bothered by my presence. I slowly backed down the driveway until the owner came out of the garage and asked if I need help.
This became a great opportunity to greet Ron and meet his 140-pound dog name Papi who instantly became my best friend. A casual church-goer at a local Kingdom Hall (Jehovah Witness), I was able to share a brief message about what Christ has already done for the world.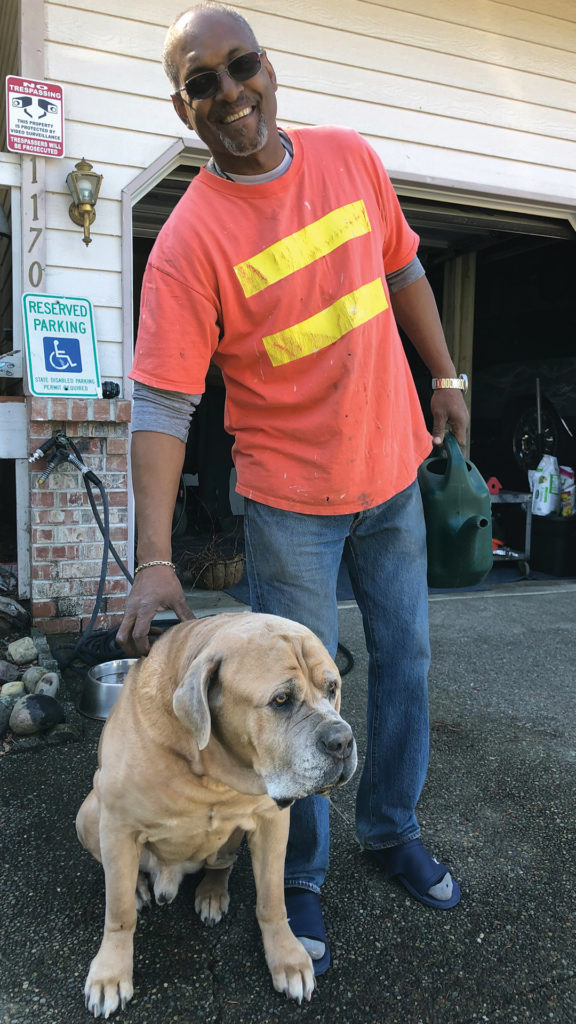 Conclusion
Gospel seeds were spread and information gathered to lend support to the possibility of planting a new church in Bonney Lake. The work ahead will not be easy, but evangelists can trust in the power of God's Word and that he has a way of blessing gospel activity by opening doors to people who are ready to hear some Good News.
"With tears streaming down their cheeks from spiritual exhaustion, our team was provided with a meaningful opportunity to proclaim to listening ears that Jesus has already done it all for our salvation and redemption."
Praise and Proclaim partners with congregations to help train members and leaders how to comfortably and confidently proclaim the gospel.
Enter your email address below to receive notifications of new posts by email.
Conquer Evangelism Fears, Build Outreach Momentum
Christians who have trained with Praise and Proclaim conquer their fears and apply a simple, memorable method for witnessing to friends, family and their communities. To learn more about how Praise and Proclaim can partner with your gospel ministry, contact us today.