Approximately three years ago, the Wisconsin Evangelical Lutheran Synod purchased a Lutheran Church (LCMS) in Mansfield, Ohio. Located midway between Columbus and Cleveland, the city of Mansfield is considered the largest in the mid-Ohio region with an estimated population of 46,000 people within the city and over 150,000 throughout the area.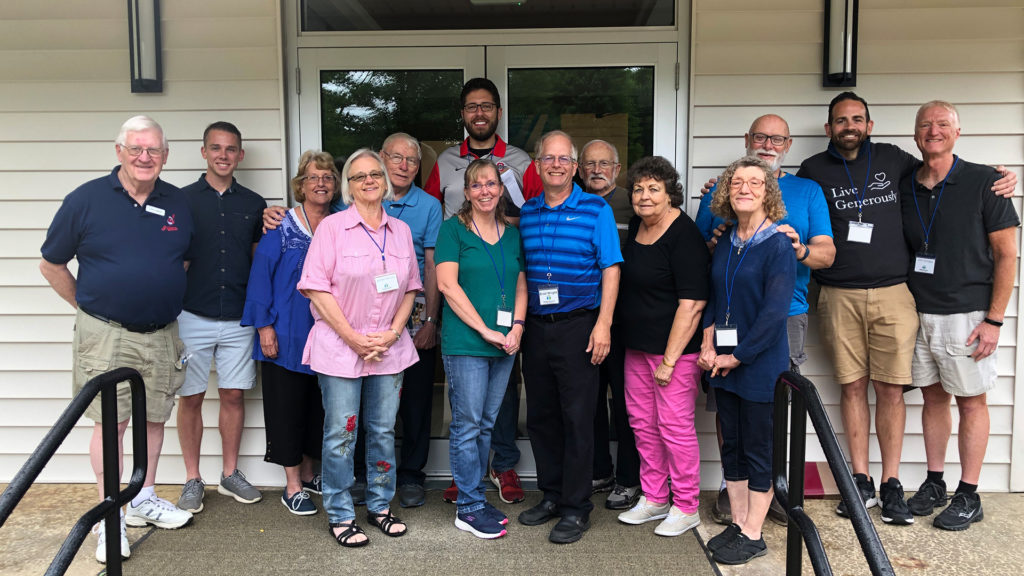 The congregation renamed itself Risen Savior Lutheran Church and called Rev. Brad Wright to be their first WELS pastor. Resources were utilized for a congregational makeover that included updating and refurbishing the sanctuary, entryway, and basement. The investment included an electronic sign that shines brightly on Highway 42 that runs directly past the congregation.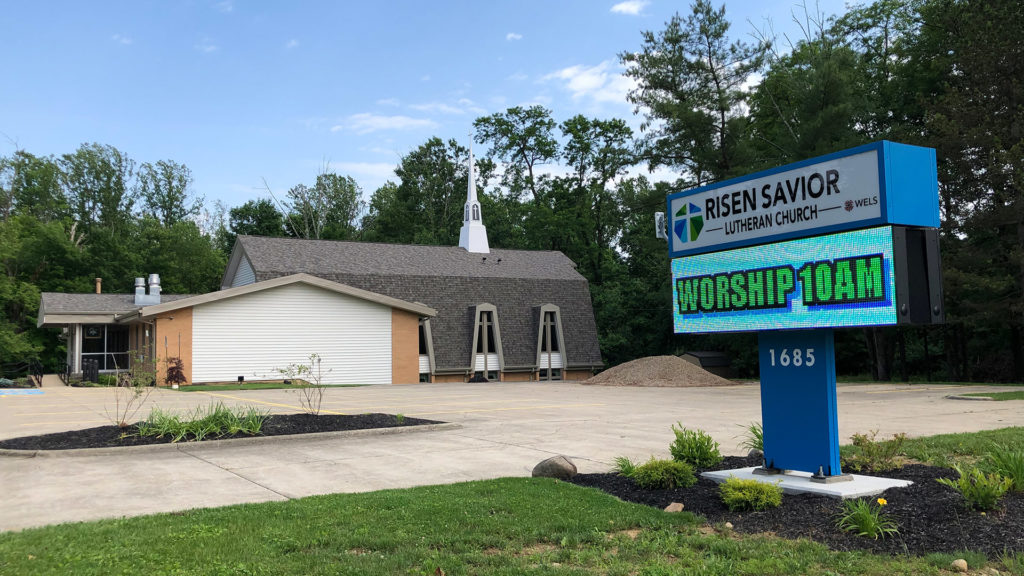 Then, Covid-19 arrived. The construction continued but the gospel activity was stymied. Praise and Proclaim had to postpone the outreach initiative that was originally scheduled for the spring of 2020.
With communities slowly emerging from the social distancing mandates, June of 2021 seemed like a good time for Praise and Proclaim to arrive and lead an outreach initiative. Participants from Risen Savior Lutheran were joined by WELS members from Columbus, Findlay, and Powell, OH who drove over an hour to be a part of the evangelism training.
With each outreach initiative in 2021, a digital campaign is launched for each congregation. This includes a web landing page and an e-mail based follow-up system with prospects. This fits with the overall evangelism strategy of bringing the church to the people with short video messages produced by the pastor. In conjunction with inviting people to come to church, members can utilize this page as a means of bringing a gospel message to members of their personal network and the Mansfield community.
A half-page printed tool was provided for members to engage people, invite them to view a series of short gospel messages, and transition to giving a reason for the hope they have in Christ both digitally and in-person.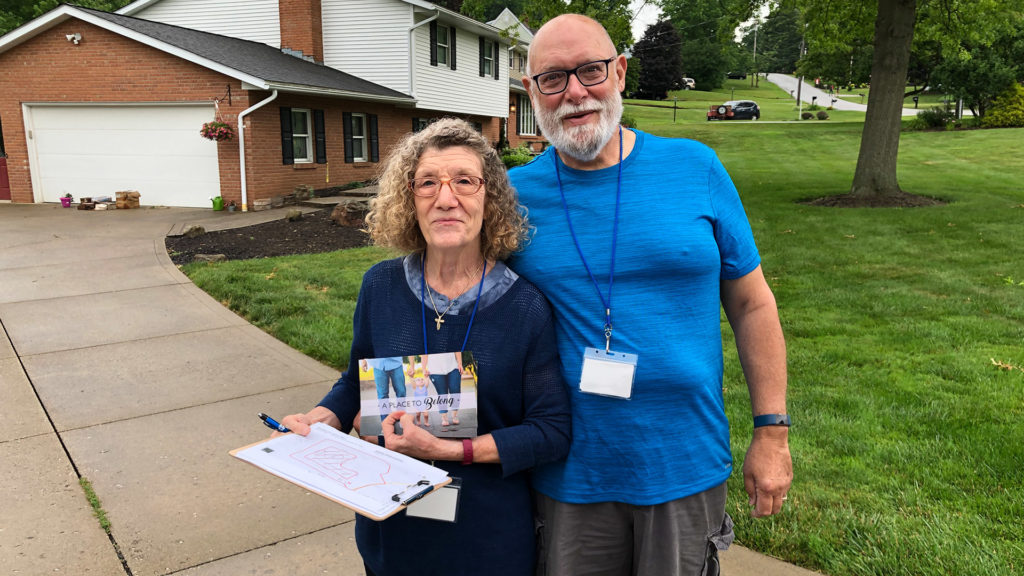 Training into action
Participants returned the following day for an opportunity to put their training into action. Teams were sent out into the neighborhoods surrounding the congregation. It was impressive to visit with people and discover their familiarity with Risen Savior and their appreciation to receive more information about the congregation. Mothers with young children expressed interest to sign their children up for the Risen Savior youth soccer camp to be held the following month.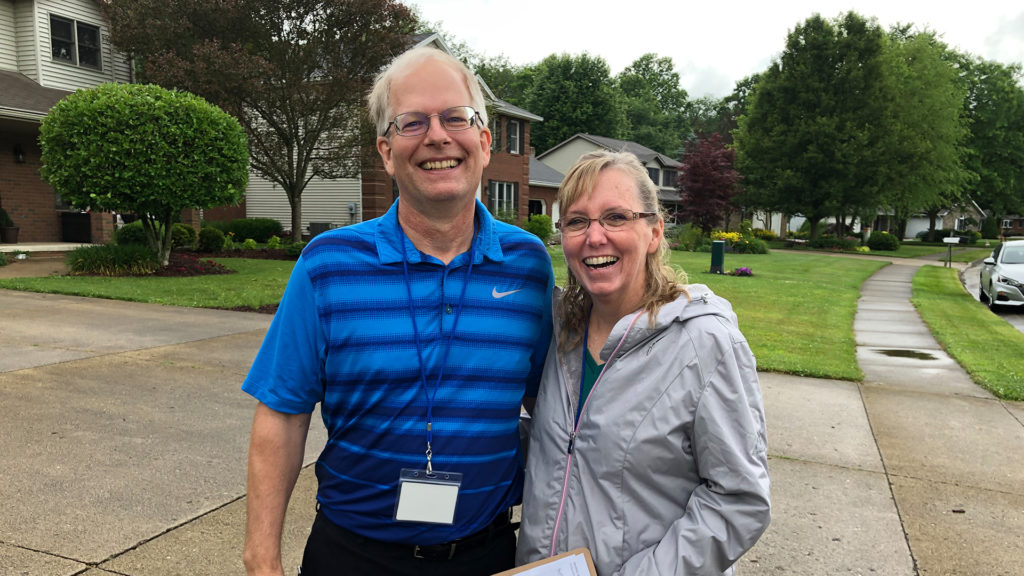 In conjunction with the outreach initiative, a digital advertising campaign was launched on Facebook and Instagram to promote the soccer camp. Within 48 hours, there were already over two dozen children who registered. An email follow-up system will be employed to connect and engage with parents after the completion of the camp.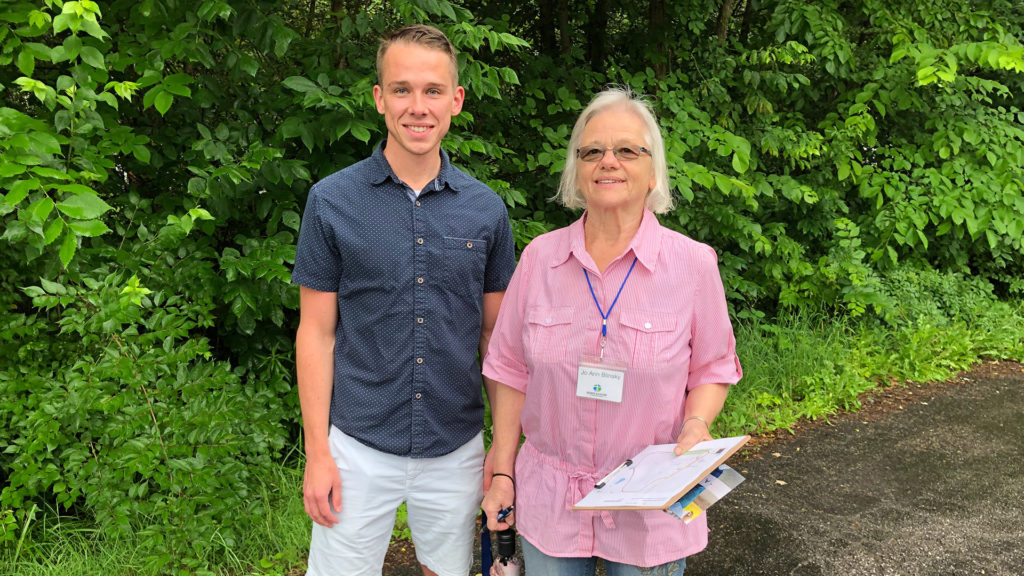 The people we met in Mansfield were friendly and courteous. This included:
A chiropractor who wanted a handful of half-page invites to take for his patients.
A retired county sheriff who wanted a place to connect and engage with people who also shared his love for motorcycles.
A young father who wanted to find a church home for the sake of his three year-old-son.
An artist who impressively re-produced the DaVinci's painting inside the Sistine Chapel on the ceiling of his garage.
And plenty of Ohio State Buckeye football fans that proudly displayed their signs, banners, and flags in support of their favorite team.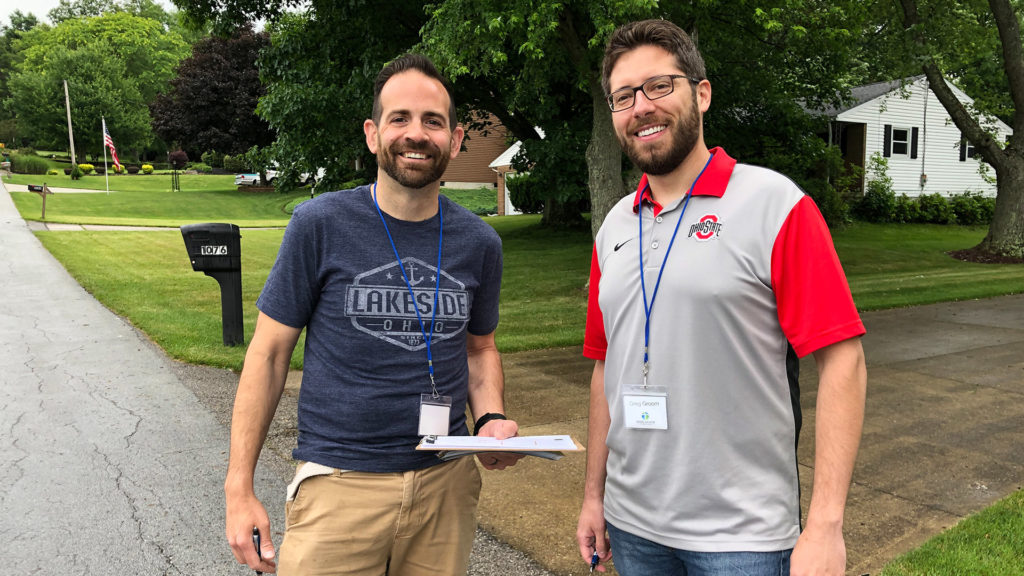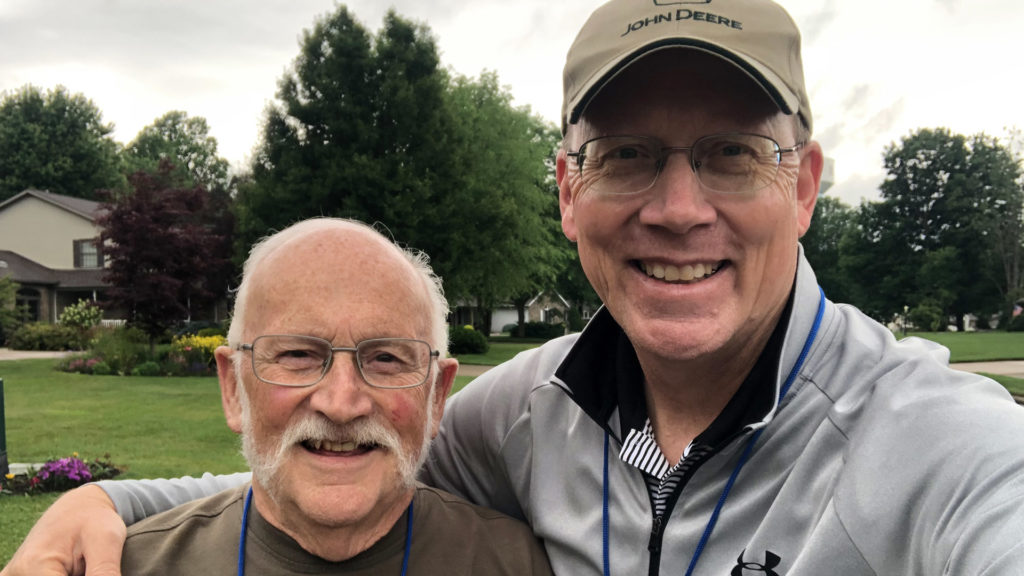 With a beautiful, refurbished church and a wonderful location, the members at Risen Savior have embraced a mission-mindset of fulfilling the Great Commission and concentrating their activity of spreading the Word throughout Mansfield. With hearts brimming with praise, they are ready to proclaim the wonderful message of what Christ has already done for us.
With hearts brimming with praise, they are ready to proclaim the wonderful message of what Christ has already done for us.
Praise and Proclaim partners with congregations to help train members and leaders how to comfortably and confidently proclaim the gospel.
Enter your email address below to receive notifications of new posts by email.
Conquer Evangelism Fears, Build Outreach Momentum
Christians who have trained with Praise and Proclaim conquer their fears and apply a simple, memorable method for witnessing to friends, family and their communities. To learn more about how Praise and Proclaim can partner with your gospel ministry, contact us today.