Arizona is pleasant place to visit in November. With temperatures in the lower 80's, the warm dry air feels comfortable to the bones to those travelling from colder climates. Praise and Proclaim gives thanks to God for travelling to Glendale and partner with Grace Lutheran Church.
With a wonderful mixture of old and new, Grace Lutheran has a long history of gospel ministry. The church and school are located only a few blocks away from the old downtown district of Glendale. With roots dating back to the 1920s, the congregation now has almost 700 baptized members and a K-8 School with seven teachers and a principal. They also offer an early childhood program that enrolls over twenty preschool students. In 2006, a beautiful new sanctuary was completed. This includes a narthex area and a spacious multi-purpose room.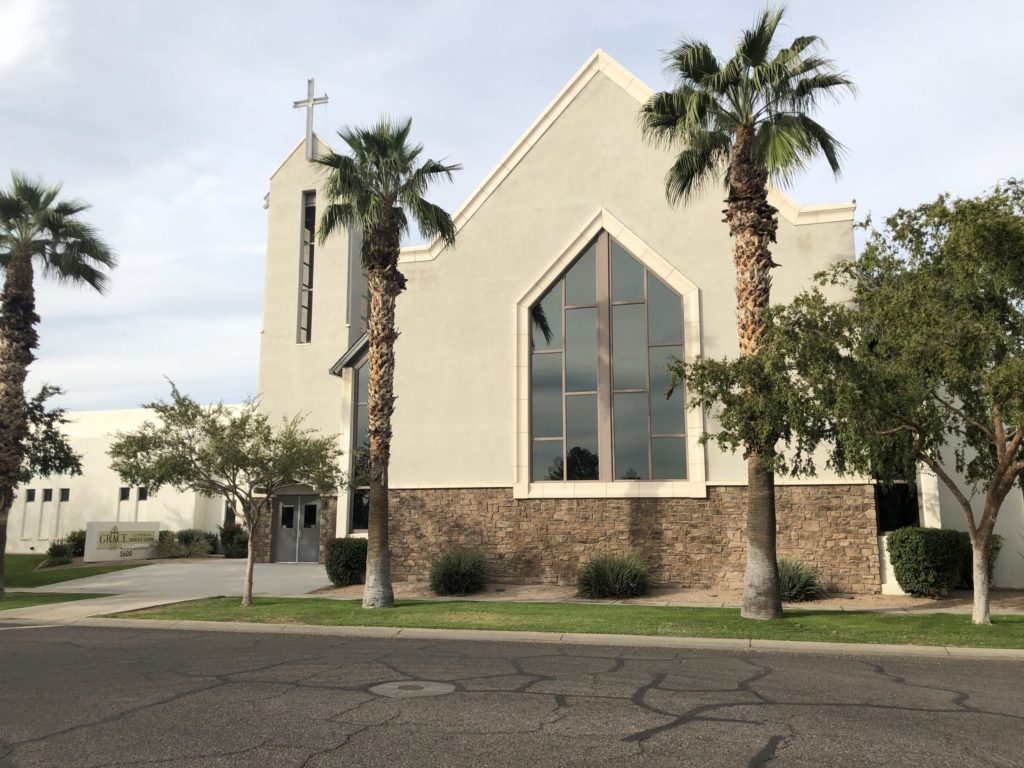 A focal point for the personal evangelism training was to prepare members to engage guests who will be attending the annual Living Nativity that is held in early December on the campus of Grace Lutheran. This event has become a part of the city's tradition. At the center square of old downtown Glendale, several horse-drawn wagons take visitors on a hayride to watch and listen to the Christmas story. Hot cider is provided along with an assortment of fun activities. Last year, a line of people a block and a half long waited patiently to go on the hayrides. It was estimated that a thousand to fifteen hundred people attended the two-day event.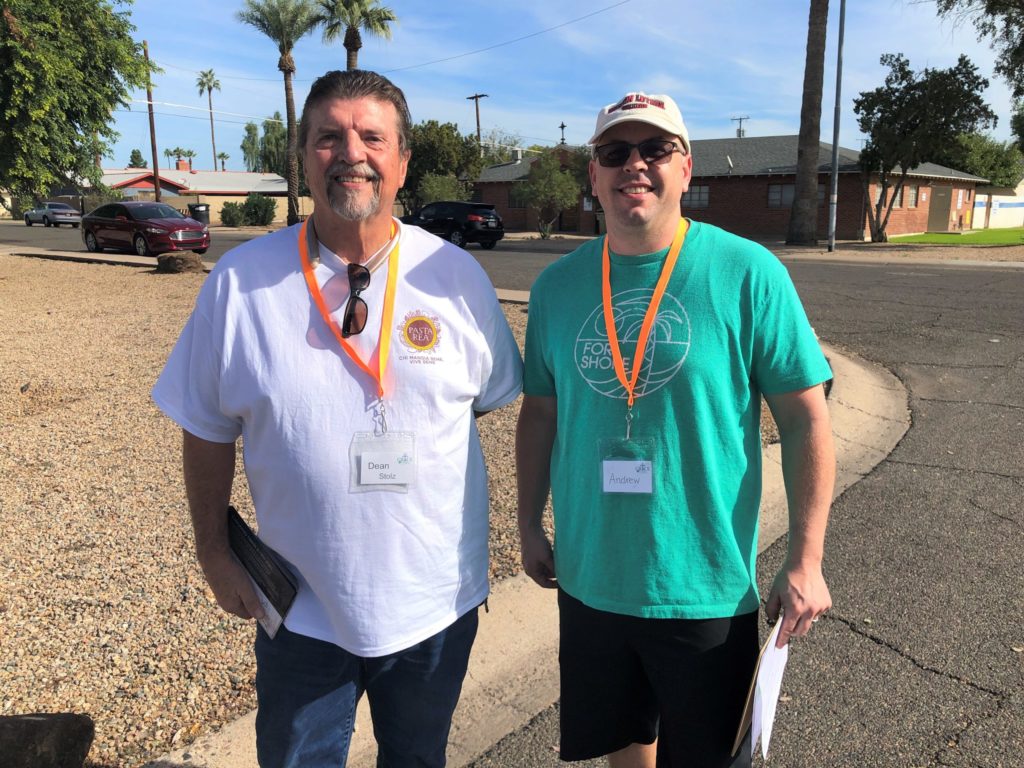 The evangelism committee at Grace wanted to use the evangelism training to personally engage the guests who will be arriving at the Living Nativity. Along with the help of 90 members who participate in conducting the event, our goal was to help prepare a small team to comfortably interact with people, personally invite them to Christmas Eve services, and provide a few reasons for the hope they have in Christ.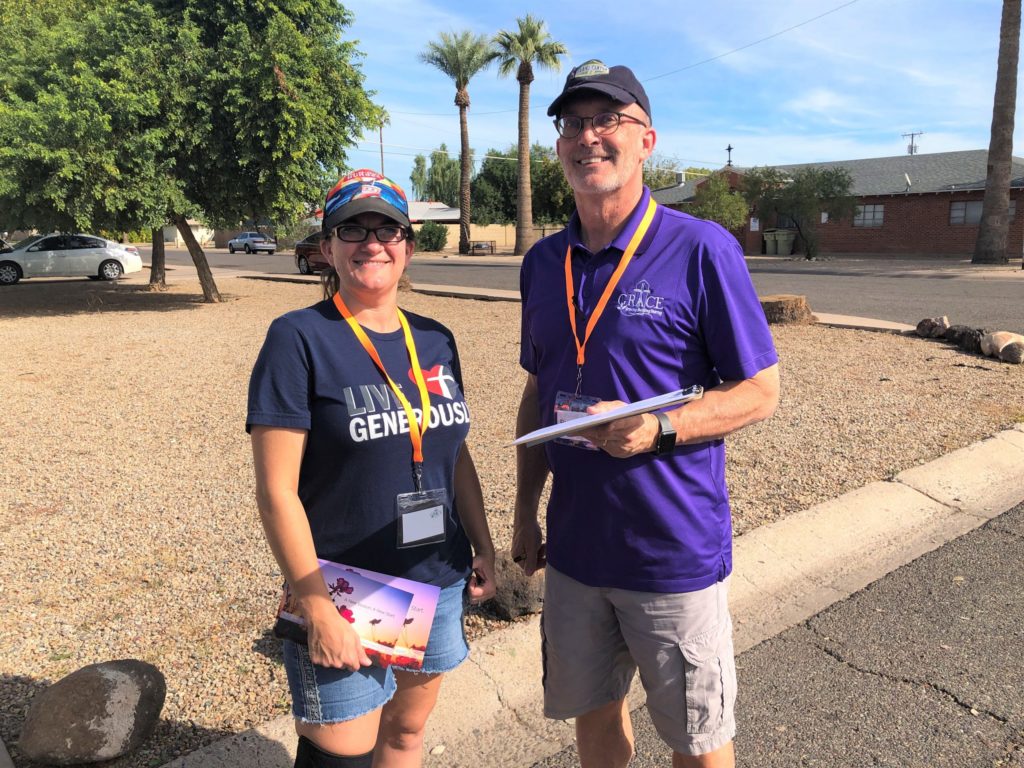 A major component of the Praise and Proclaim training includes opportunities for members to immediately put their training into action. After two and a half hours on Friday evening, members arrived the following Saturday to experience stranger evangelism in the morning (door-to-door witnessing) and friendship evangelism in the afternoon.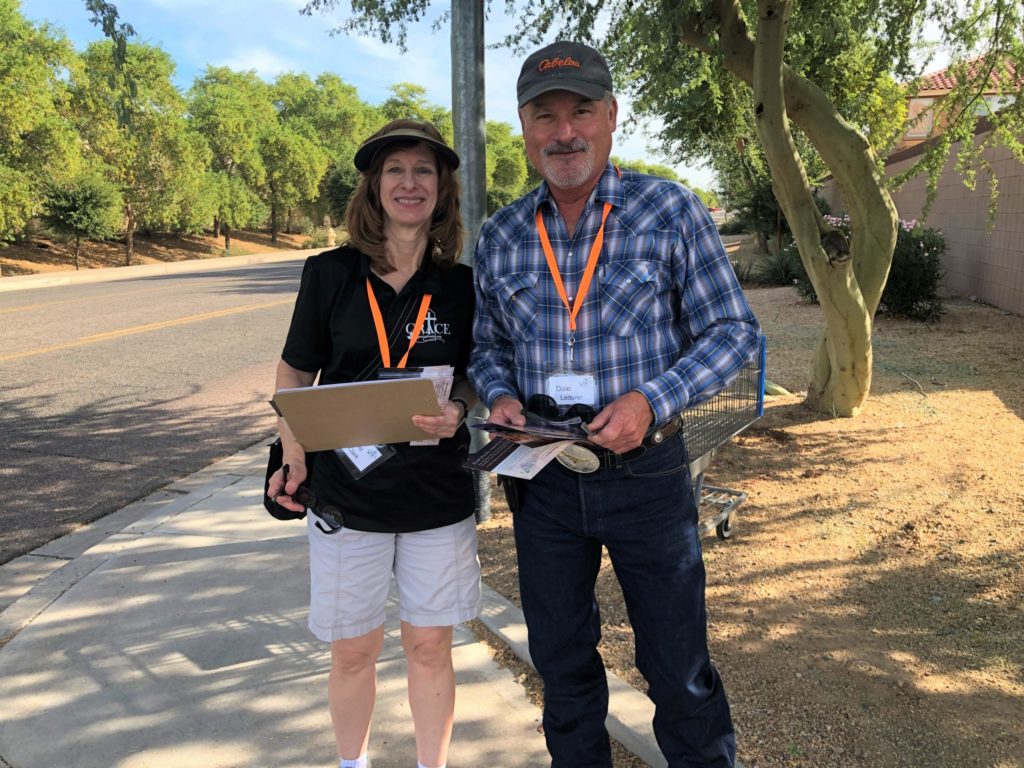 Friendship evangelism meant making visits with people who were considered friends of Grace Lutheran Church. They are guests who have visited the church on Sunday morning in the past year. This was an opportunity to learn how to comfortably engage friends and have members participate in future follow-up activities. Members from Grace discovered that their personal visits were well-received and appreciated.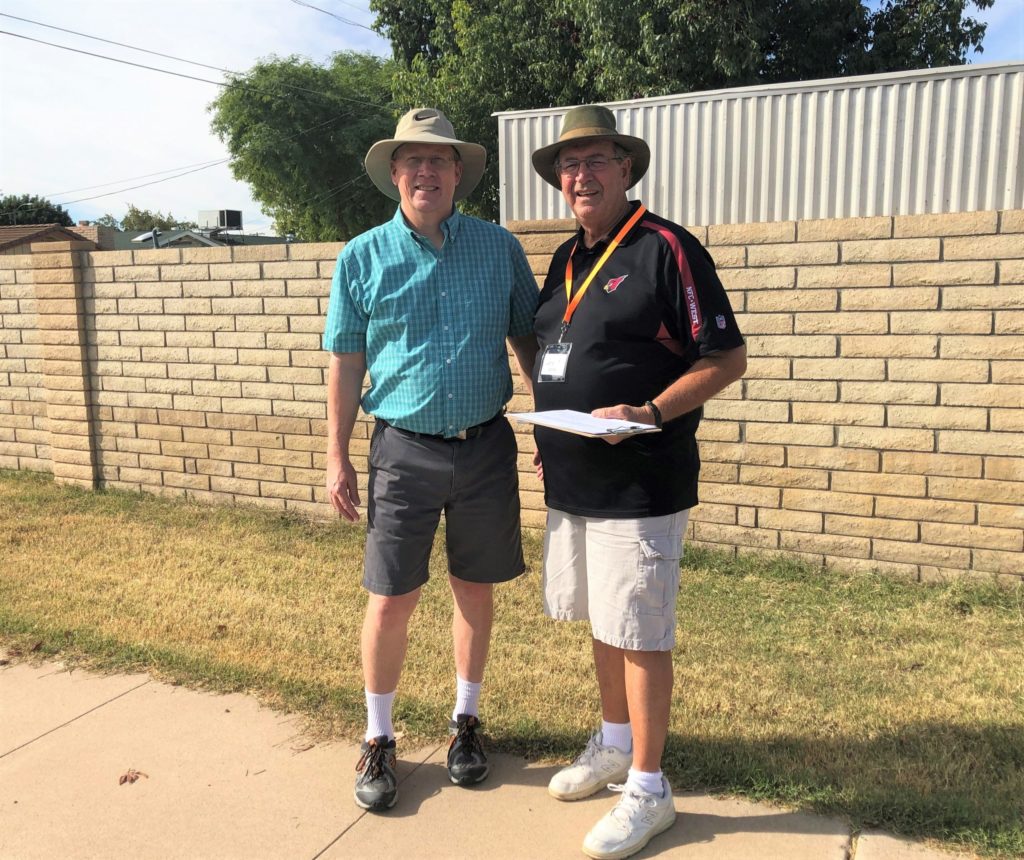 With every outreach initiative, the Lord typically provides a spark of hope and fruit of encouragement. This happened in Glendale. As time approached the noon hour break, a two-person team knocked on the door that was answered by a middle-aged woman. After inviting her to come to the Living Nativity, she asked if a person had to be a member of a church in order to attend. She told the team that she is not a church member and hasn't been to a church in years. After assuring her that she would be most welcome to attend, she handed back the invitation and said, "There is no way Jesus could ever love me."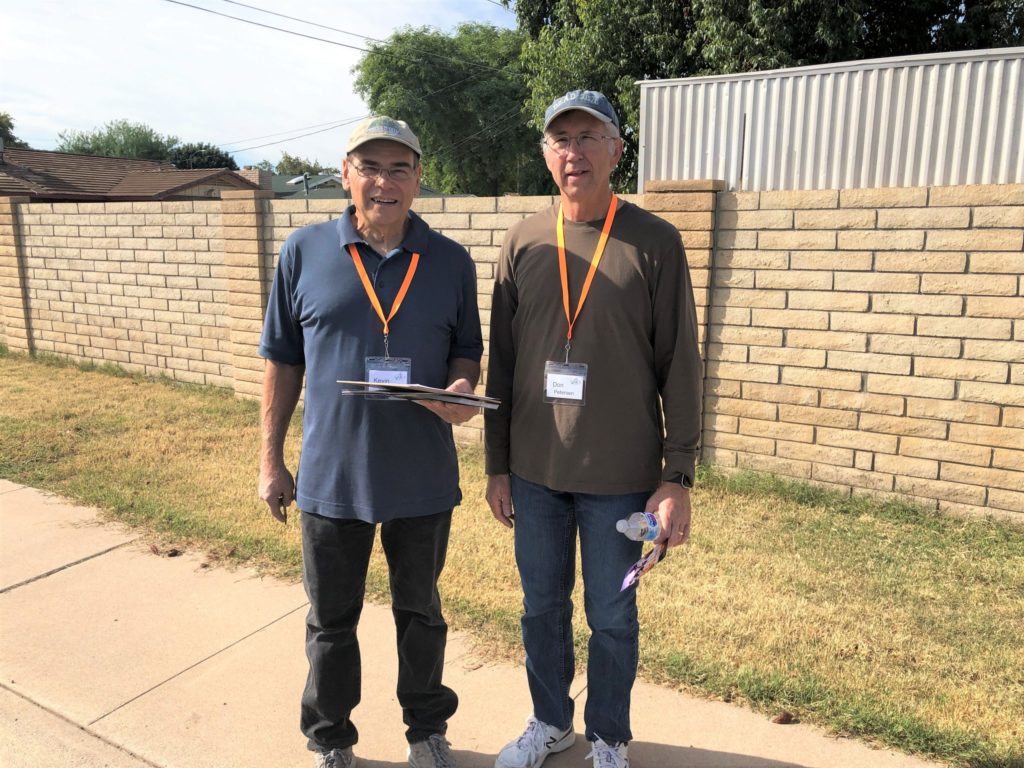 The opportunity was granted to share with this woman the depth of Christ's love and grace that is extended to all people. Upon hearing this message, she asked, "Can I ask you a question?" She revealed to them that after re-marrying her husband a second time, she had caught him committing an act of adultery two weeks ago. Her daughter and only grandchild quickly left their house to live in another state. Alone, devastated, and with tears of hurt and hopelessness rolling down her cheeks she asked, "What do I do? Should I leave him? Ever since I was in Kindergarten, everything bad happens to me. How can Jesus be a part of all that has happened to me? He always seems to turn his back on me."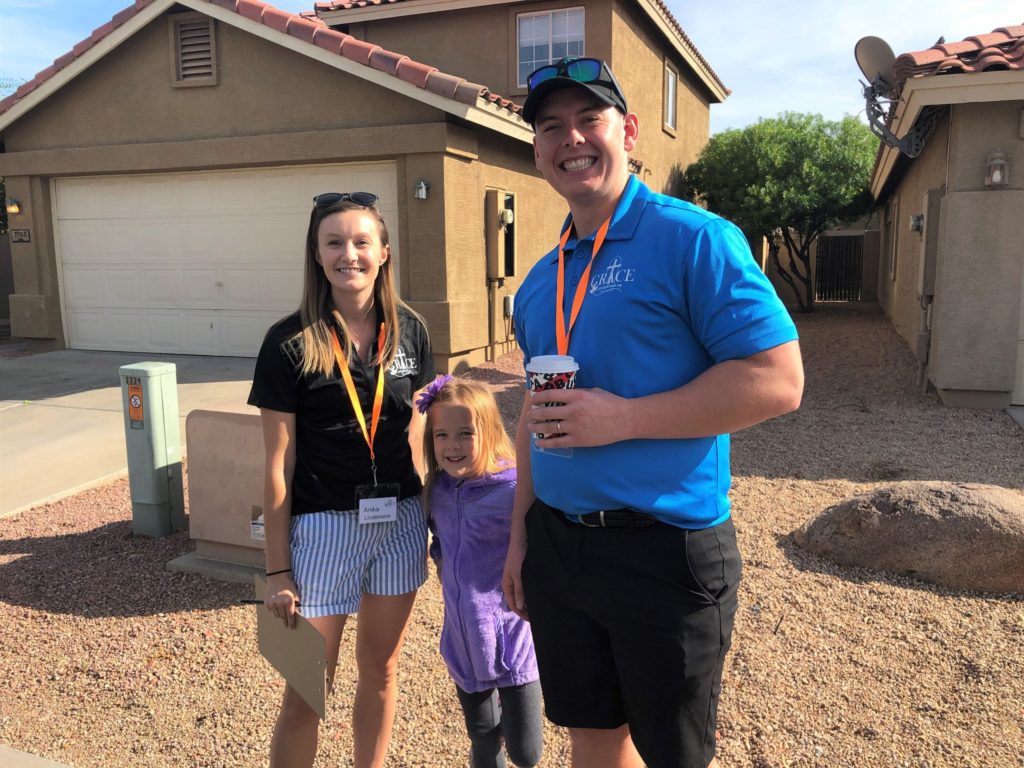 When placed in these circumstances, a believer can rest in God's promises and assurance. He can provide wisdom and words whenever we ask for help. The Lord answered that prayer and helped provide an answer for this hurting woman. The team shared,
"I am so sorry. That must have been devastating. I can only imagine the hurt and betrayal you are feeling right now. Please let me assure you that Jesus does love you. He desires to embrace you and hold you close with his love. He knows your pain and your hurt. He wants to give you peace for the present and hope for the future. I'm glad you are receiving professional help right now (she told them they she had started to see a therapist last week). But I want you to know that there are members at Grace Lutheran who are ready to love and embrace you. They will not judge, but continually pray for you. You don't have to be alone or feel isolated. But more importantly, Jesus is a Savior who washes away the guilt, sin, and feelings of unworthiness. He fills you with hope and peace through his hands of forgiveness that he has won for you on the cross. In the meantime, let's take one hour at a time and one day at a time. And in your journey to find healing and hope, I want you to be assured that Christ walks with you."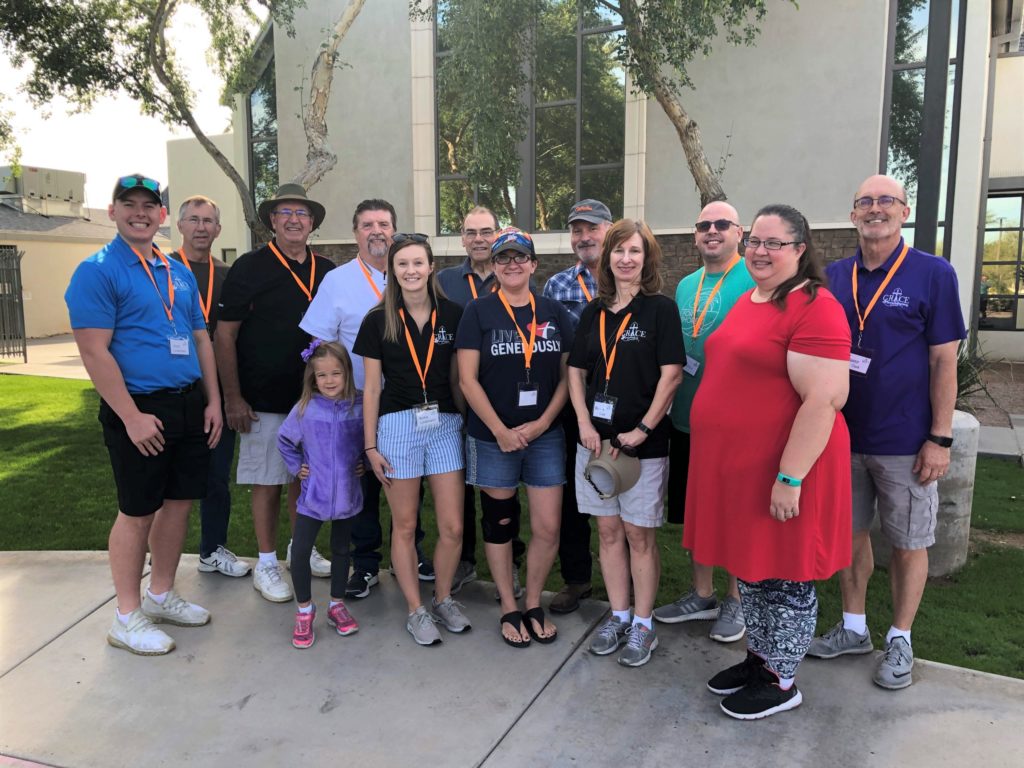 The conversation lasted about fifteen minutes at the door. Comforted by the words, she took the invitation back that she had originally returned. Buoyed with the possibility of hope, she agreed to give her contact information and would welcome a text from the pastor at Grace Lutheran Church.
This is an example of what happens when church members step out of their comfort zones and into the world. God provides amazing opportunities to spread his message and his love to others. He uniquely provides opportune moments to engage hurting people who may be struggling mightily on the inside while trying desperately to keep a calm demeanor on the outside. Meeting this woman was a wonderful source of encouragement for members to continue to go out into the community to bring the Word to people.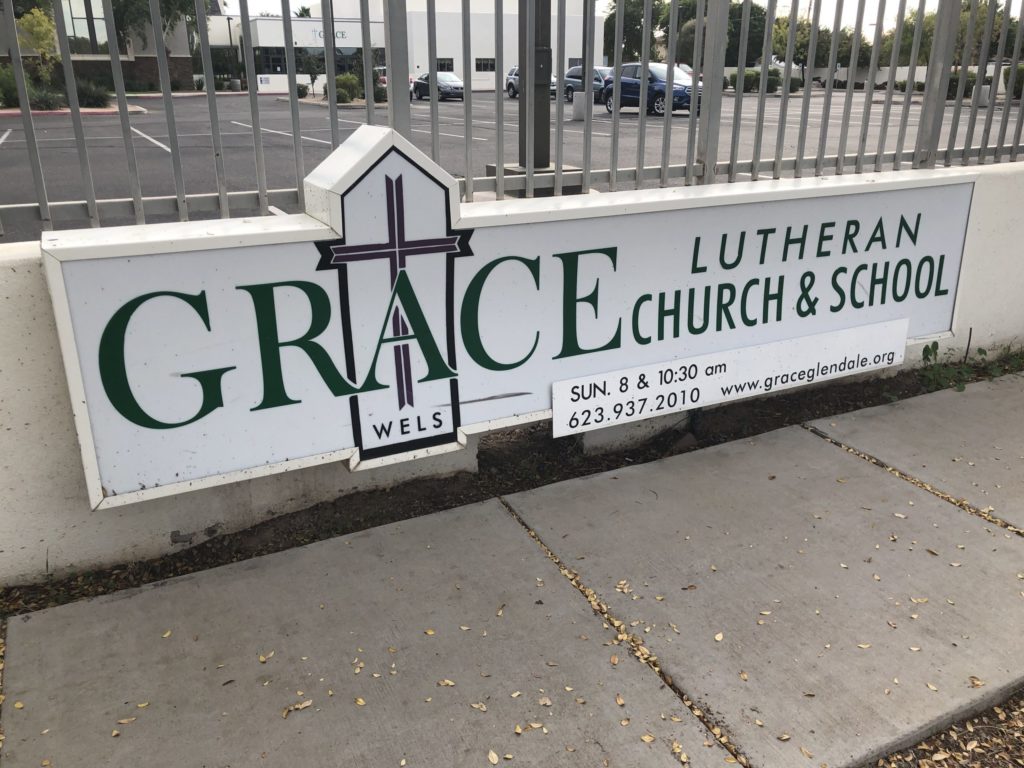 May the Lord continue to bless the gospel ministry at Grace Lutheran Church and the group of "mighty warriors" who are willing and ready to introduce Christ in the community. And may they take full advantage to engage people who are planning on attending the Living Nativity on December 6th and 7th.
With every outreach initiative, the Lord typically provides a spark of hope and fruit of encouragement. This happened in Glendale.
Praise and Proclaim partners with congregations to help train members and leaders how to comfortably and confidently proclaim the gospel.
Enter your email address below to receive notifications of new posts by email.
Conquer Evangelism Fears, Build Outreach Momentum
Christians who have trained with Praise and Proclaim conquer their fears and apply a simple, memorable method for witnessing to friends, family and their communities. To learn more about how Praise and Proclaim can partner with your gospel ministry, contact us today.