The greatest source of peace for those who trust in God's promises is that our Savior is a living hope. That could be a great name for a new church. And I think that Rev. Eric Melso would agree.
He should know because he talked to hundreds of people in Chattanooga, TN who were given a chance to pick the name of the new church. He and his wife, Jenn, knocked on doors and sponsored booths at community events. The people they met even voted on the new church logo. The new mission start became Living Hope Lutheran Church and held its first worship service last fall at a popular movie theatre in Hamilton Place.
With great anticipation, Praise and Proclaim Ministries arrived during Palm Sunday weekend to launch an outreach initiative and provide training for members to learn how to plant seeds of the gospel through proclaiming his Word.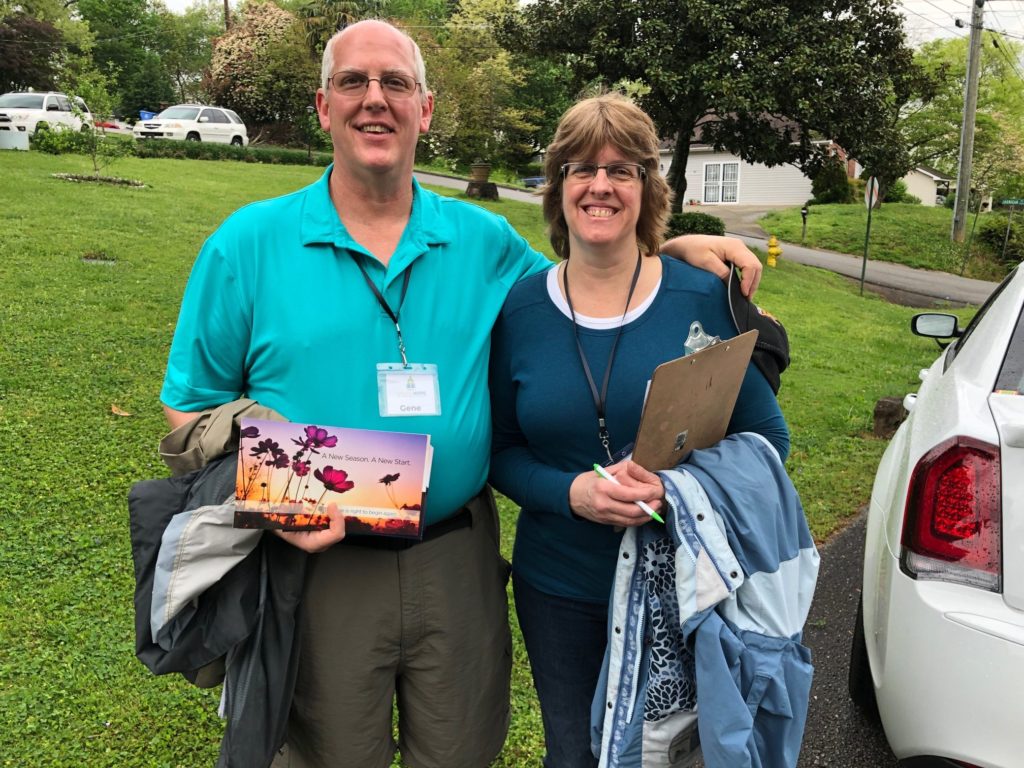 Special guests arrived in time for this outreach initiative.
A car load of members from Resurrection Lutheran Church in Verona and Monroe, WI drove non-stop on Friday led by Rev. Nathan Strutz. They knew Pastor Melso and his wife, Jenn, when then Vicar Melso spent a year serving at Resurrection. This was an opportunity for the members of Resurrection to come and help further the gospel ministry at Living Hope.
Another special guest arrived three weeks prior to the outreach initiative. Little Natalie Daneen Melso was born on March 20th. She came with her new mom and slept through most of the training on Friday evening.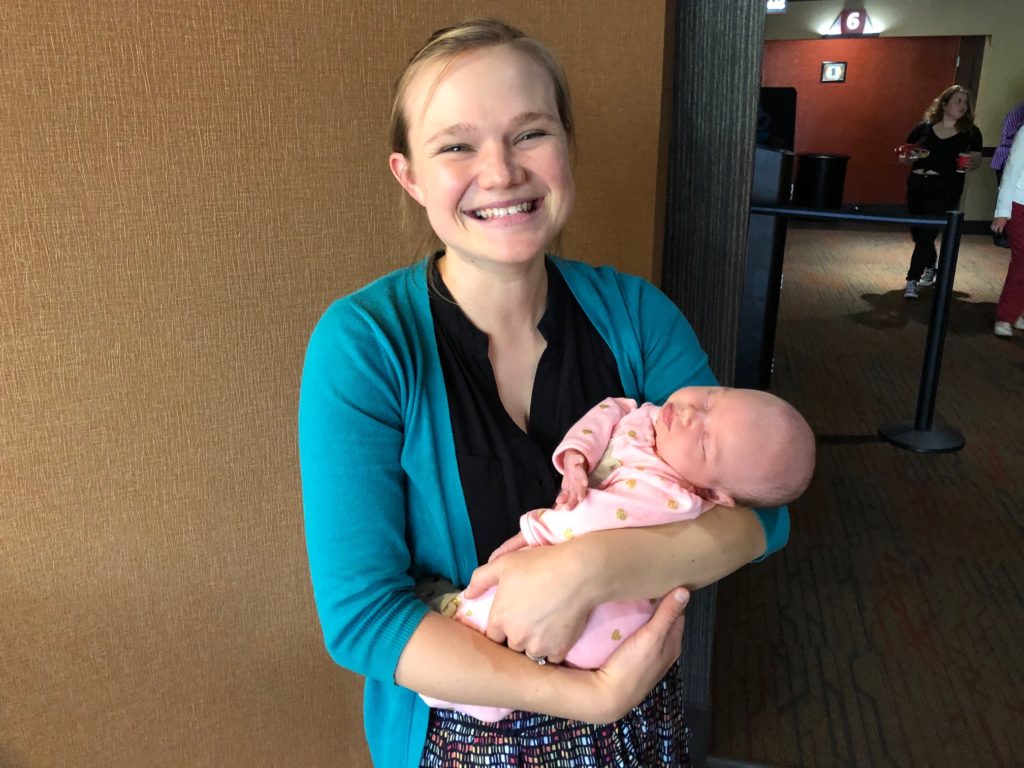 Entering the weekend, the weather looked frightful. Severe thunderstorms and tornados were expected to touchdown throughout the south. Fortunately, Chattanooga was largely spared from the severe weather. This enabled us to go out into the neighborhoods near the theatre to introduce Living Hope Lutheran Church, invite people to Easter, and share a reason for the living hope we have in Christ.
There is a strong church presence in Chattanooga since Tennessee a part of the Bible belt.  We expected to find people who were already attending a Baptist church in the area. And we were not disappointed. Despite dodging rain drops, the Lord provided several opportunities to have some good conversations with some interesting people.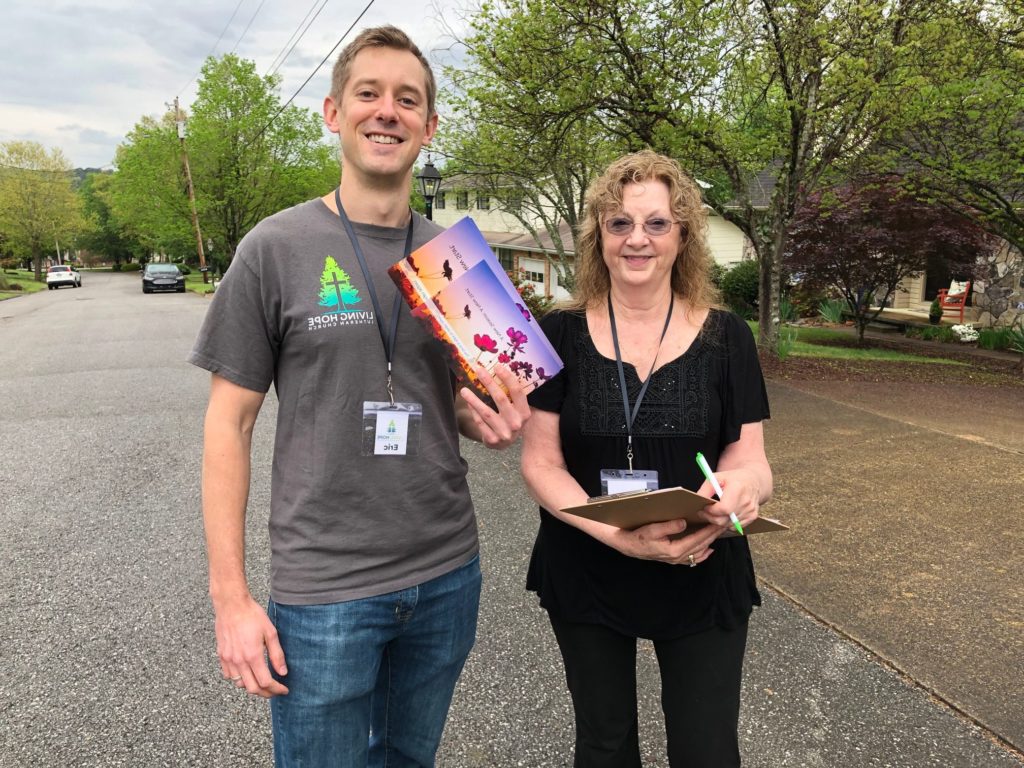 One team had a long conversation with a lady in a wheelchair who was a Catholic. She thoroughly appreciated a visit at the door and welcomed an opportunity to meet the new pastor. A man introduced himself as a music minister at a Presbyterian church. He told them that the pastor could have free access to his vast church music library. Another lady introduced herself as a wife of a local pastor. Several minutes after visiting with her, our team saw the lady running towards them. She asked if she could have another copy of the postcard. Before asking why, the lady promptly turned around and ran back home.  Another lady told a team, "I make a good Baptist because I like to talk so much."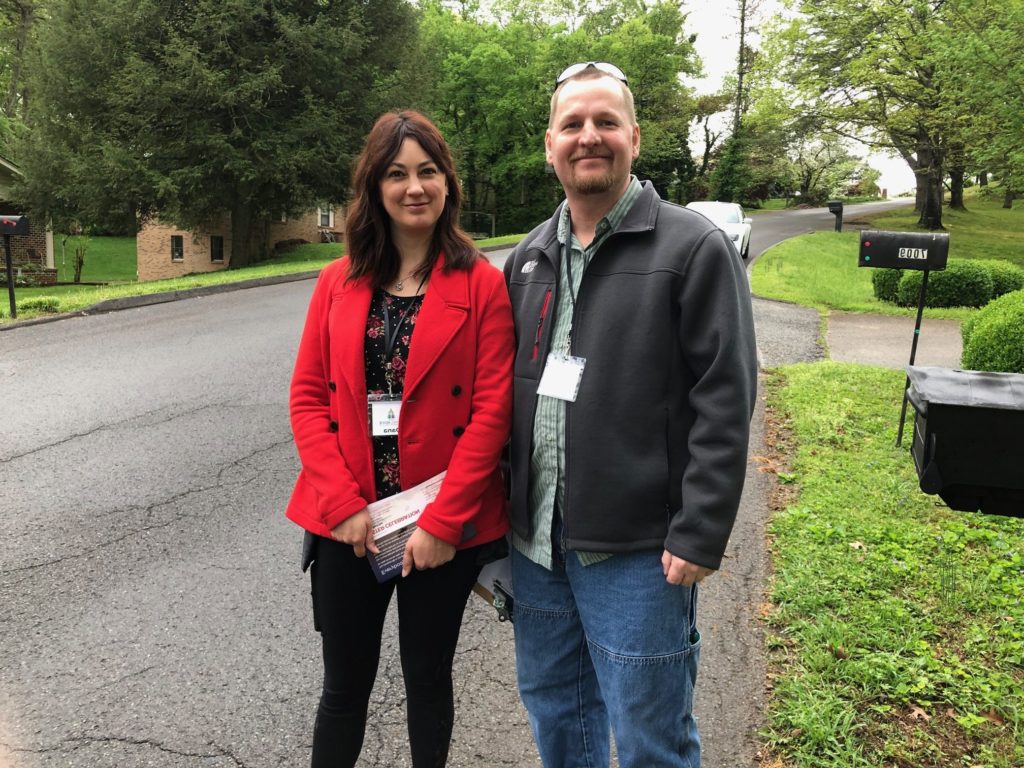 It also seemed that the Lord provided us with opportunities to meet people who expressed their distaste for church.  There were several "go away" comments and one man said, "We don't like Lutherans." [We think he was joking because he waved at the team when they walked by his house again.] Despite this, the Lord still provided us with meaningful moments. A team met a man who was recently baptized in New York and was still looking for a church home. Another team came across a man who had just lost a close friend. He thanked the team for the postcard and the timing of their visit. A team knocked on the door of a group home for developmentally disabled. One of the workers answered the door and was willing to pass on the information, then expressed interest in the church. Even though she belonged to another church, she liked the idea of going to worship nearby before going to work on Sunday.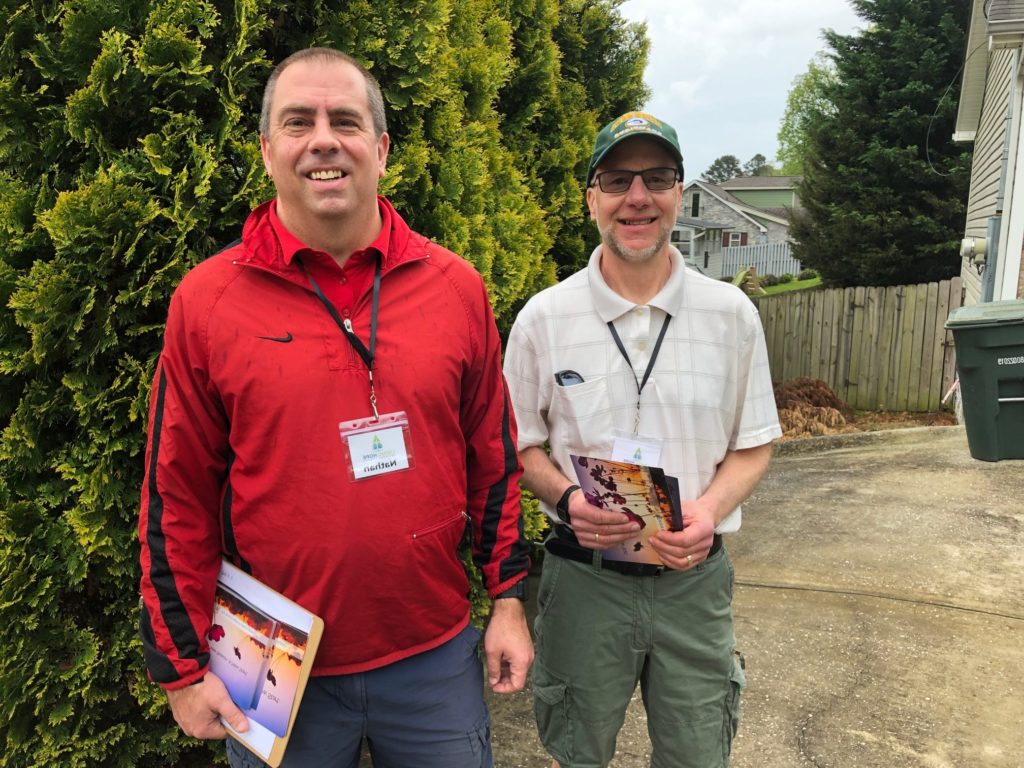 At the end of the day, we were joyfully exhausted. We rejoice at the number of gospel seeds that were planted. We marveled at the heavily wooded areas with beautiful trees and vegetation. We were also exhausted since Chattanooga is quite hilly.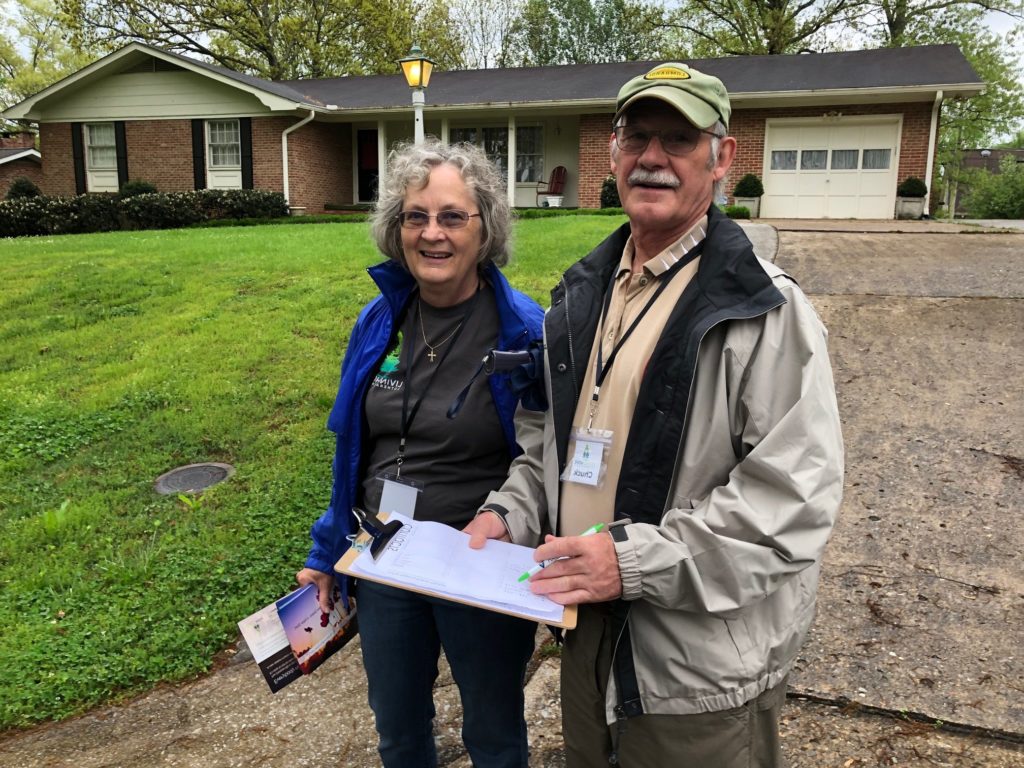 It was a privilege to partner with Living Hope Lutheran Church and launch an outreach initiative. We ask the Lord to continue to bless the ongoing work and the number of visitors who are coming to worship. It was a privilege for us and the members at Resurrection Lutheran to introduce Living Hope to the community and plant seeds of the gospel. We trust that the Lord will unleash its power through the Word and work on the hearts and minds of those whom we proclaimed it to.
We trust that the Lord will unleash its power through the Word and work on the hearts and minds of those to whom we proclaimed the gospel.
Praise and Proclaim partners with congregations to help train members and leaders how to comfortably and confidently proclaim the gospel.
Enter your email address below to receive notifications of new posts by email.
Conquer Evangelism Fears, Build Outreach Momentum
Christians who have trained with Praise and Proclaim conquer their fears and apply a simple, memorable method for witnessing to friends, family and their communities. To learn more about how Praise and Proclaim can partner with your gospel ministry, contact us today.