When palm trees are part of the landscape in February, you know that the prospects of warm weather are high. For those visiting from the north, it can be a welcome respite to shed winter jackets and mufflers for light jackets and sunscreen.
This was the setting in Escondido, CA to launch an outreach initiative at Ascension Lutheran Church on February 8-10, 2019.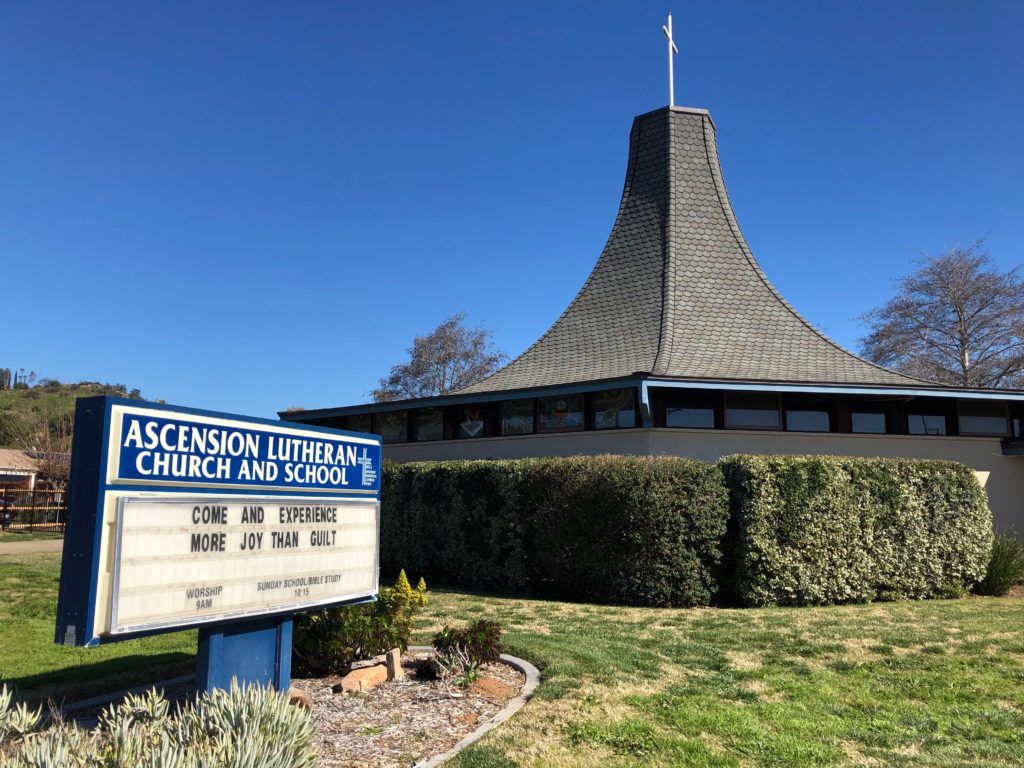 The city of Escondido is a thirty-minute drive north of San Diego when traffic is lighter than normal and a twenty-minute drive from the Pacific Ocean. Ascension Lutheran Church began fifty years ago and purchased enough land to build a sanctuary and a school with two classrooms. The Lord initially blessed the efforts with a growing congregation but they have since experienced trying times with declining membership. Circumstances caused them to make a difficult decision a few years ago to close the school. Several months later, members prayerfully considered closing the church and selling the property. Instead, they decided at a voter's meeting to continue for the sake of the gospel.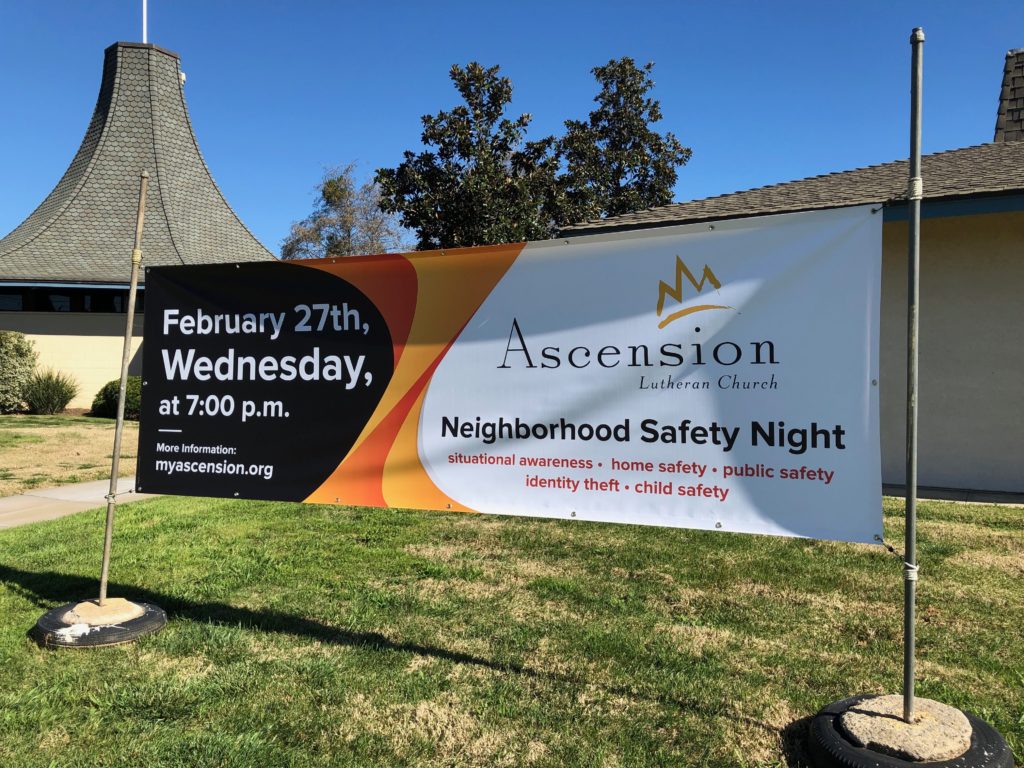 A divine call was issued and accepted by Rev. Jeffrey Duquaine. He and his wife, Heather, and two teenaged children arrived from Oshkosh WI thirteen months ago. The Lord is already blessing his faithful work and the congregation is prepared to reignite their outreach efforts.
Praise and Proclaim received the privilege to partner with Ascension Lutheran and provide evangelism training.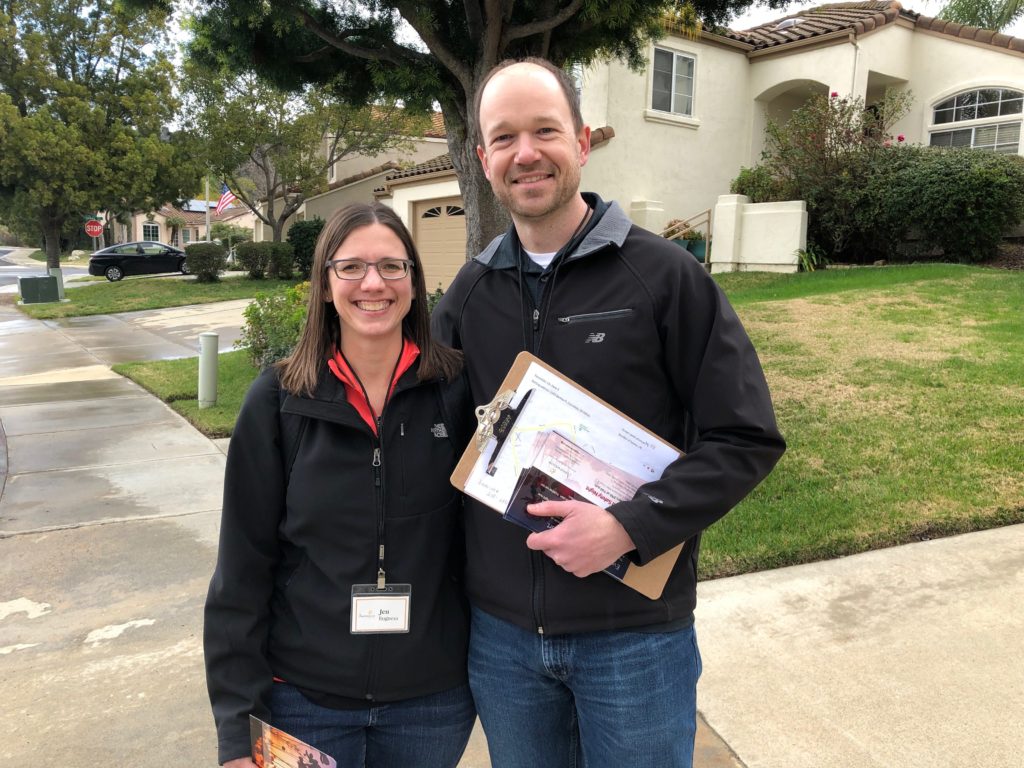 In conjunction with this outreach initiative, eleven members from Resurrection and Life Lutheran Church in Rochester, MN came to California as part of new endeavor called WELS Mission Journeys – a new WELS program for short-term mission trips. https://wels.net/missionjourneys/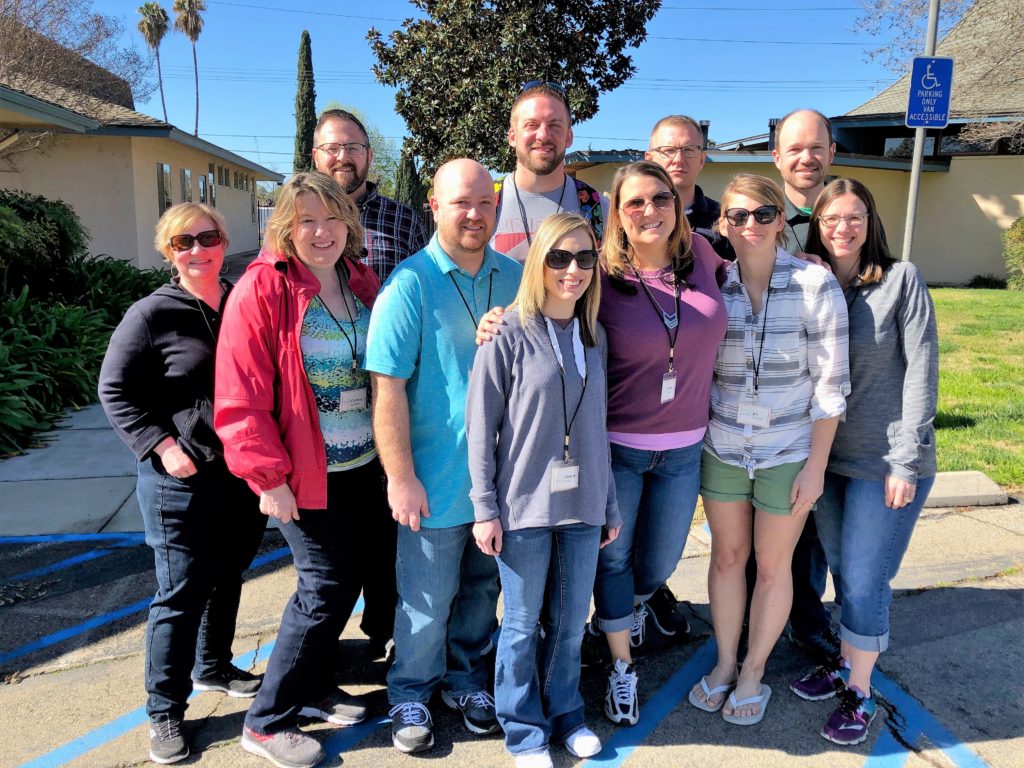 The initiative began on Friday evening with two-and-a-half hours of evangelism training. It was impressive to see an overflowing classroom of people. The following morning, twenty people arrived to put their training into action and go into the nearby community to proclaim the gospel.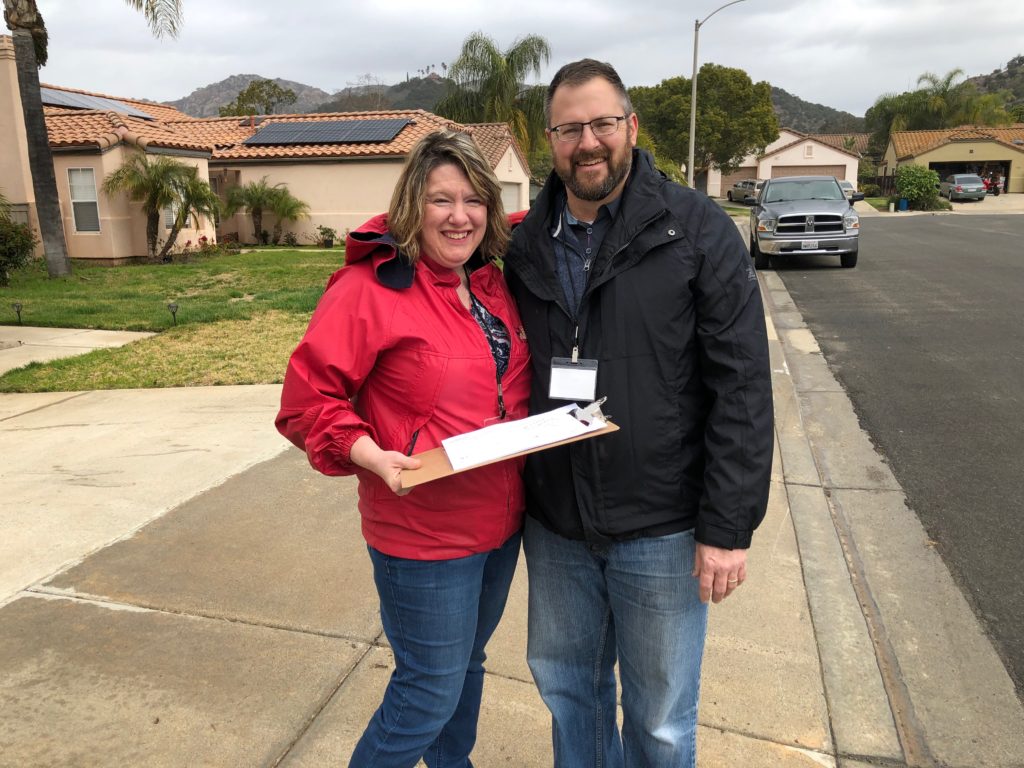 A benefit of canvassing is the opportunity to meet people. This becomes more important if a church is not located on a busy street. Since Ascension Lutheran is tucked away on a neighborhood street, it was determined to go into a nearby area that may not be familiar with the church. This turned out to be a good strategy.
When people opened the door, they expressed interest in attending a Neighborhood Safety Night hosted by the church even though they were not familiar where it was located. Every person responded politely, and most were willing to hear a short gospel message.
One team met a woman who was a third-generation member of the Catholic church. She admitted that her entire family had fallen away from the church and expressed great interest to learn more about Ascension Lutheran for the sake of her grandchildren.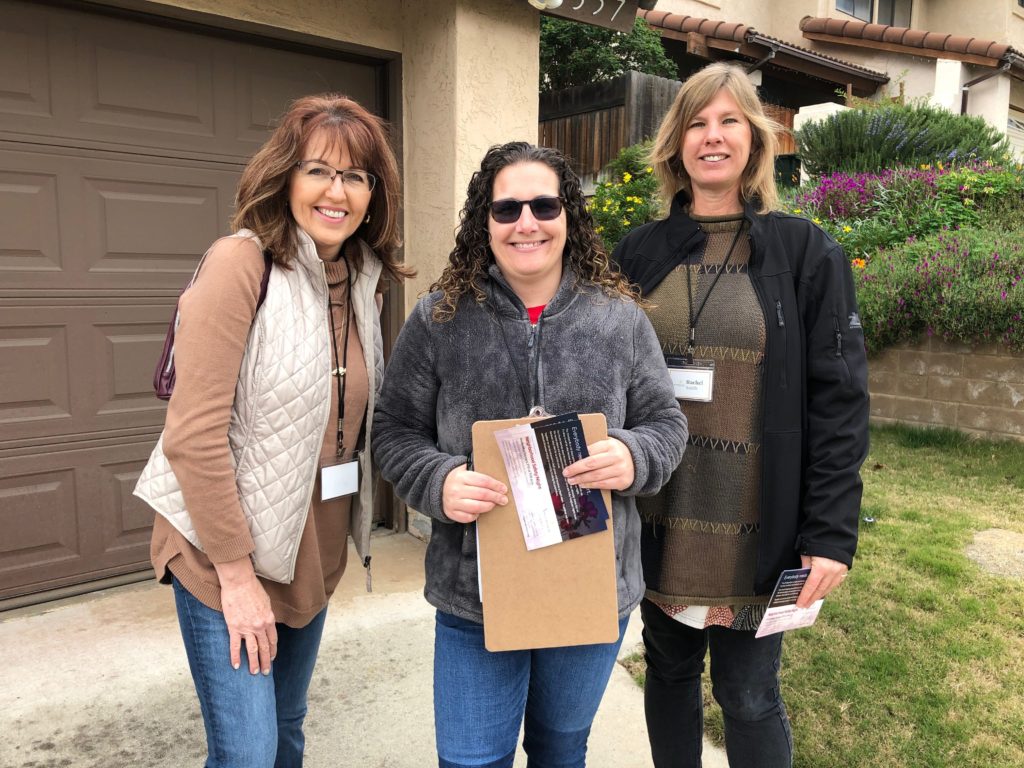 Another team met a Lutheran pastor at his door. He told the team that he appreciated the postcard that arrived in the mail and hung it on his refrigerator door as a reminder to pray for the congregation. He is intrigued by the congregation's conservative biblical teaching and told them, "Ascension Lutheran is on my radar."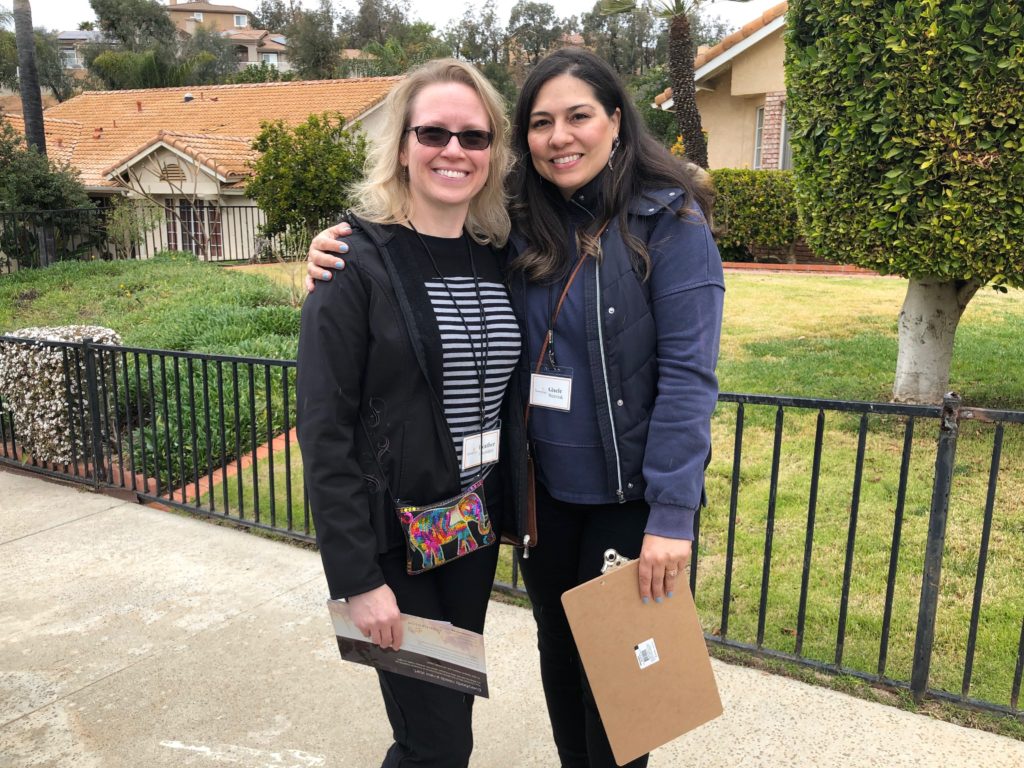 Most of the time, when a team rings the doorbell or knocks on the door, a dog will answer with loud barking. One friendly dog came up to a team member and started licking her face and glasses. Even though she couldn't see through the smeared lenses, she proclaimed the gospel and invited the family to come to the Safety Night.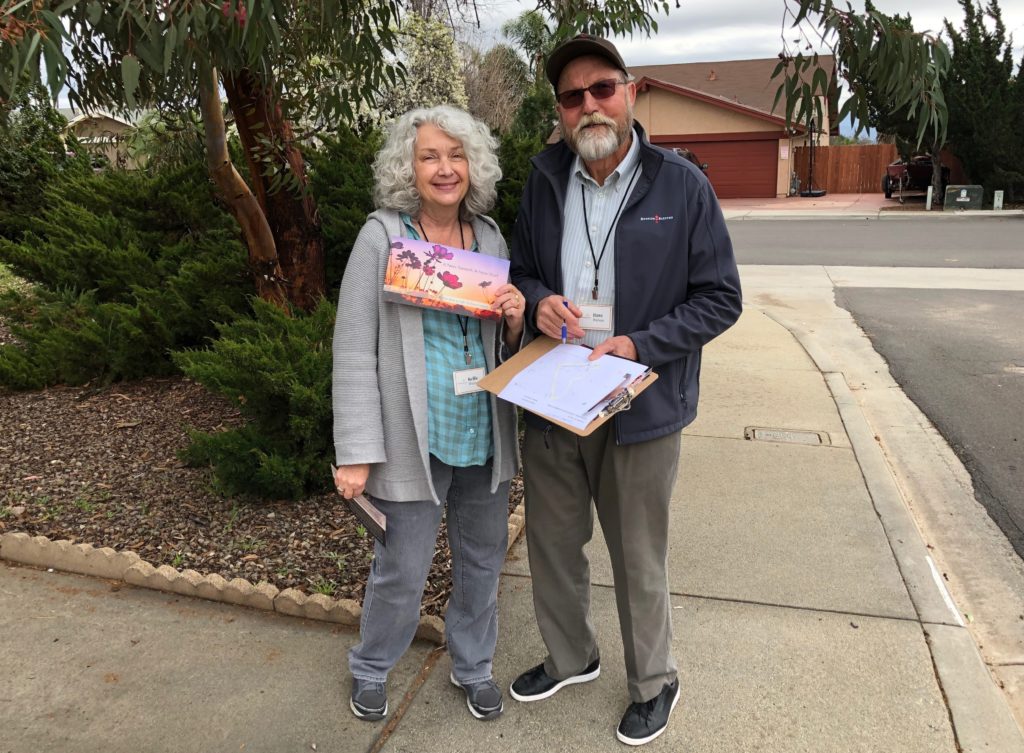 After going out in the morning and the afternoon on Saturday, the participants rejoiced that the Lord provided opportunities to proclaim the gospel 106 times! The WELS Mission Journey's team from Rochester continued to go out the following Monday and Tuesday and planted an additional 67 gospel seeds.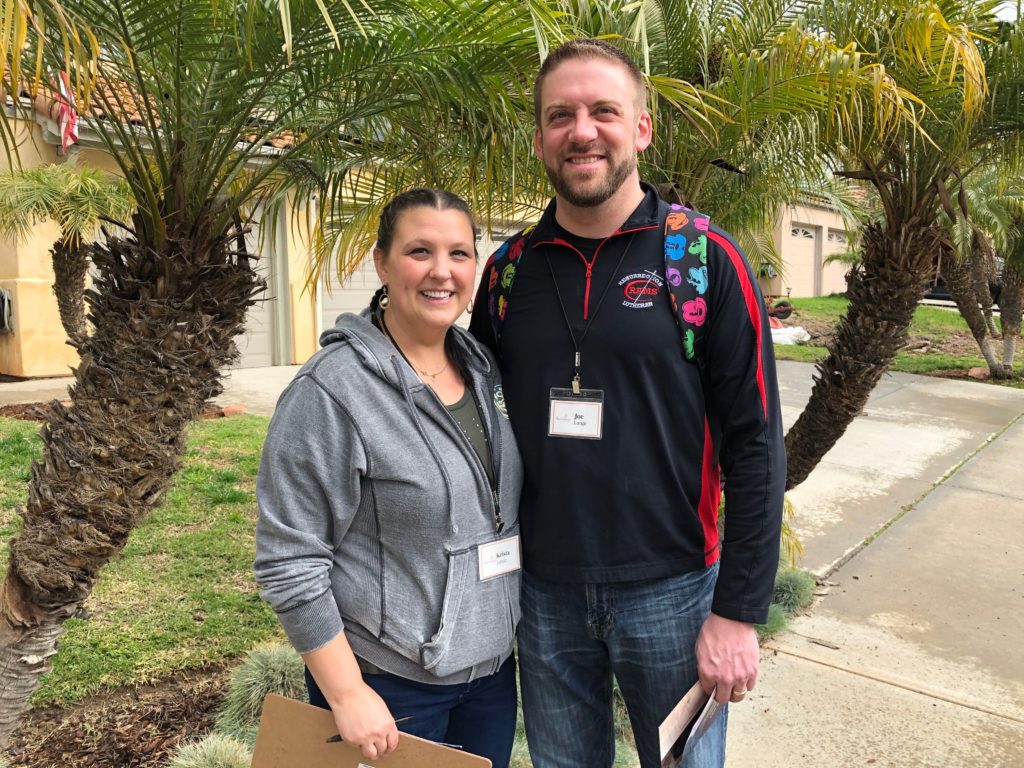 Evangelists can trust God's promise that the power of the gospel is at work in the messages that were provided. Proclaiming the Good News of what Christ has already done for us is an amazing exercise of faith that strengthens a believer's trust in God's promises.
"I do all this for the sake of the gospel so that I may share in its blessings." (1 Cor. 9:23)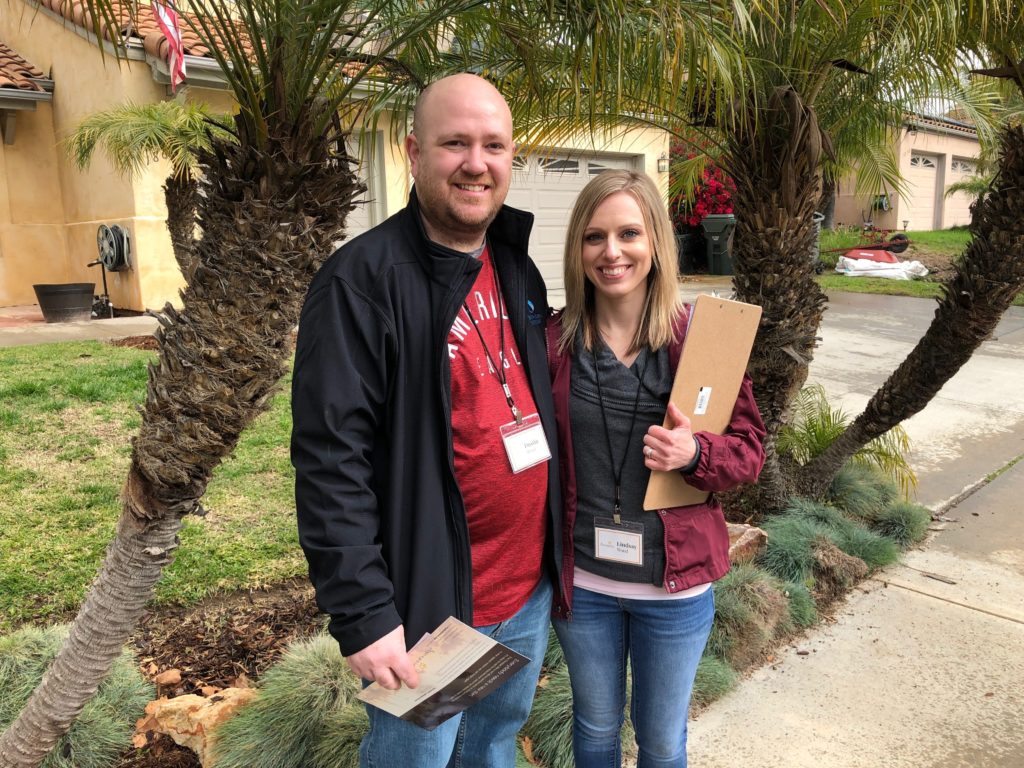 A great blessing to receive from proclaiming the gospel is the joy and privilege of being used by God in a powerful way.
Praise and Proclaim is impressed with the faithfulness of a core group of faithful members at Ascension Lutheran Church. They are ready, excited, and equipped to go out into their community to plant seeds of the gospel. We ask the Lord to bless their future activities to bring as many people as possible to heaven through the power of the Word.
A benefit of canvassing is the opportunity to meet people. Since Ascension Lutheran is tucked away on a neighborhood street, it was determined to go into a nearby area that may not be familiar with the church. This turned out to be a good strategy.
Praise and Proclaim partners with congregations to help train members and leaders how to comfortably and confidently proclaim the gospel.
Enter your email address below to receive notifications of new posts by email.
Conquer Evangelism Fears, Build Outreach Momentum
Christians who have trained with Praise and Proclaim conquer their fears and apply a simple, memorable method for witnessing to friends, family and their communities. To learn more about how Praise and Proclaim can partner with your gospel ministry, contact us today.