Tucked away in the SE corner of Fond Du Lac, WI, Good Shepherd Lutheran Church has established itself as a congregation that serves the community and faithfully shares the Good News. With roots dating back to the 1940's, Good Shepherd (515 baptized members) is one of four WELS congregations in Fond du Lac (estimated 2017 population of 42,809). This includes St. Peter's (1,212), Faith (1,648), and Redeemer (594) Lutheran Churches.
With recent additions and renovations to the church ministry center and an active Jesus Little Lambs Child Care Center, the congregation has positioned itself to confidently go out to their surrounding neighborhood to proclaim the Good News.
It was a privilege for Praise and Proclaim Ministries to come to Fond du Lac WI September 13-15 to launch an outreach initiative at Good Shepherd Lutheran Church and provide personal evangelism training.
This initiative was unique because it included two dozen students from Wisconsin Lutheran Seminary (WLS) in Mequon.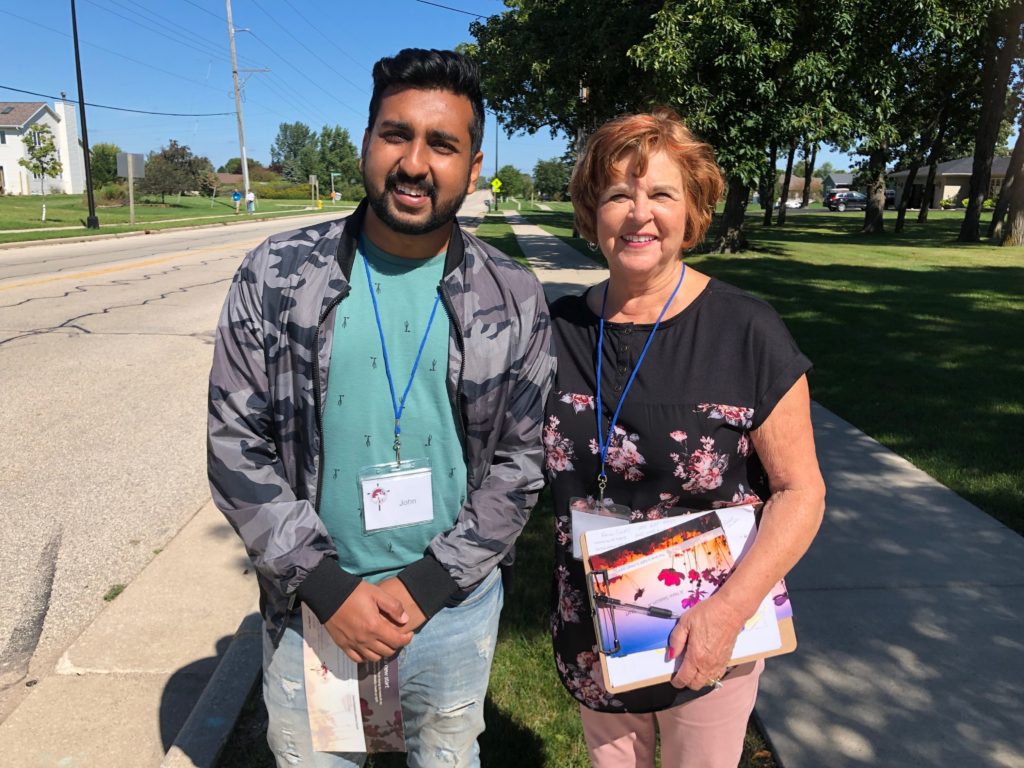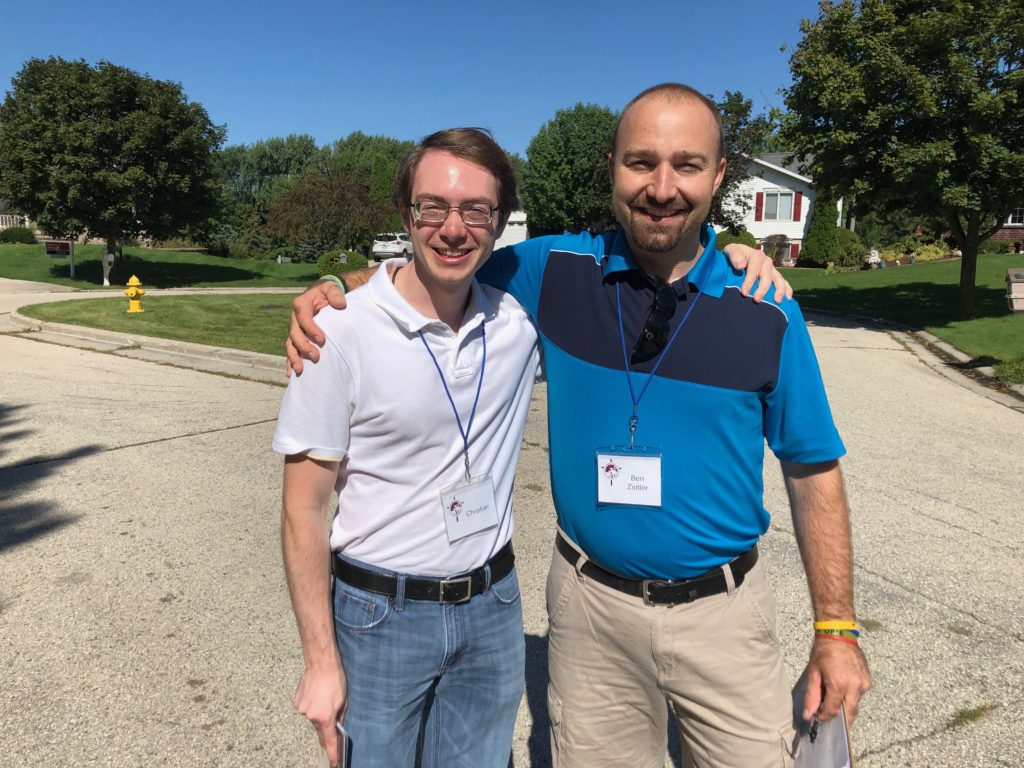 On Thursday, September 12th, Praise and Proclaim had the privilege of presenting to the first-year (junior) class at WLS who had just arrived on campus a few weeks ago. We had the opportunity to explain our approach and methodology to verbally proclaim the gospel and how we train members to give a reason for the hope they have in Christ. We also explained how we use canvassing as a training component to break the ice of fear and provide an opportunity for WELS members to immediately apply their training. A core aspect of Praise and Proclaim's evangelism training is providing a well-organized experience. It is an invaluable component to our training since many faithful Christians have had little experience in personal evangelism.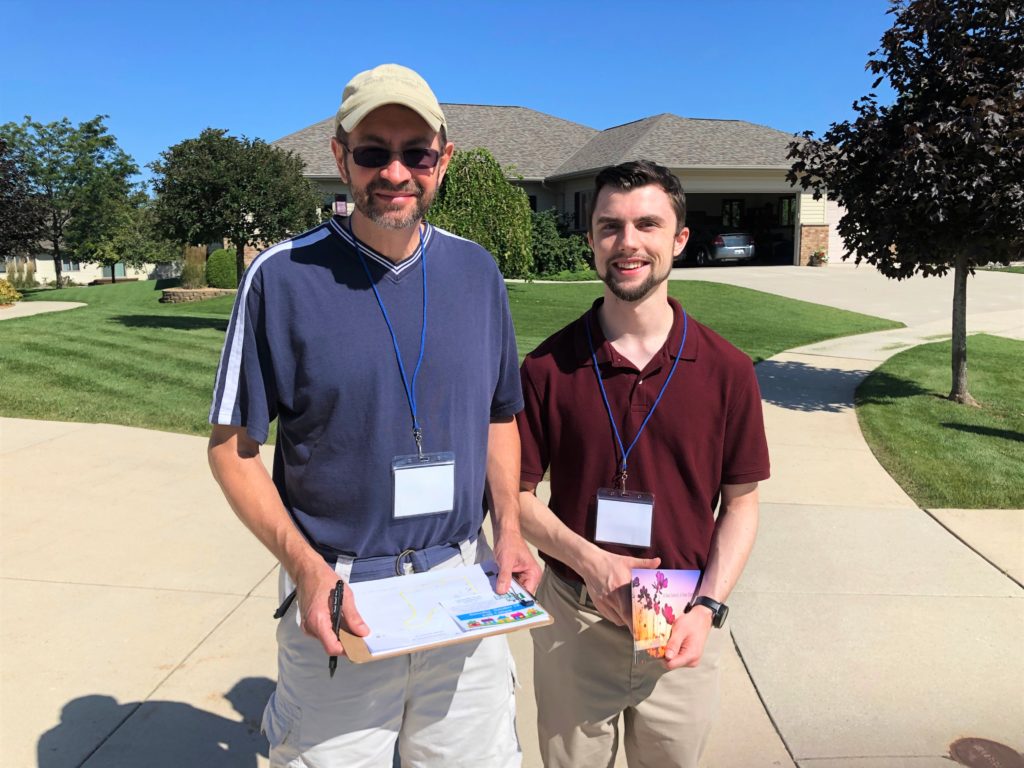 Professor Samuel Degner from WLS arranged to have his class participate in one of two outreach initiatives conducted by Praise and Proclaim. One option was Fond du Lac and the other will be Christ Alone Lutheran in Thiensville (Sept 27-28).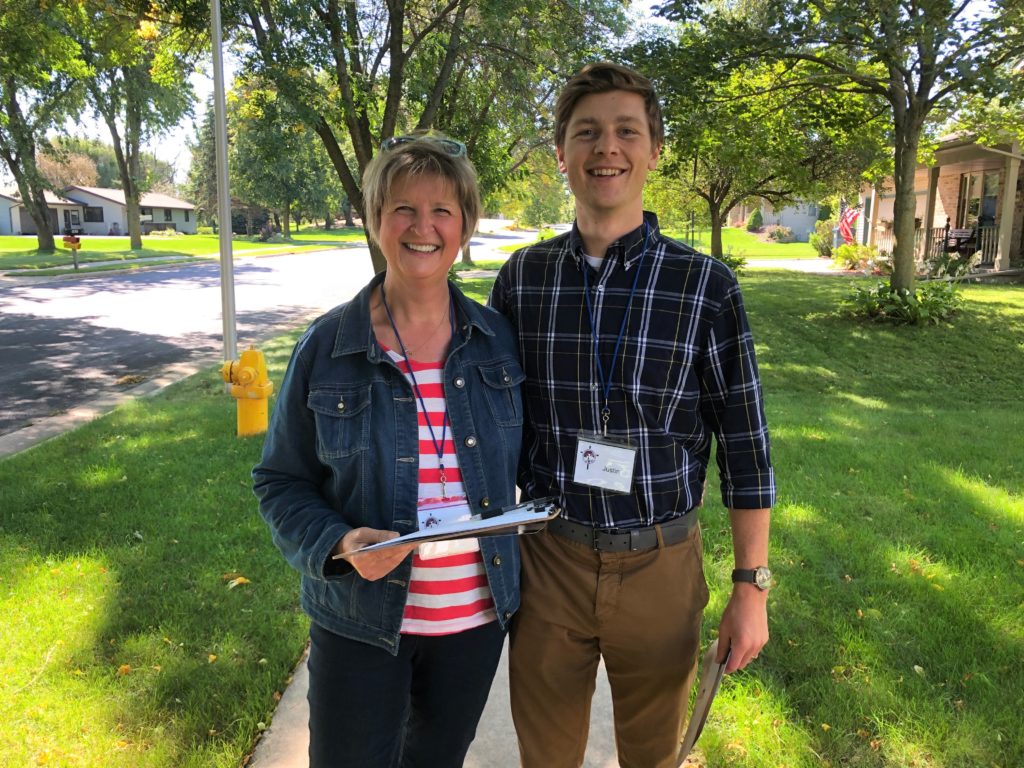 It was impressive to see half of the junior class at WLS make the one-hour drive to Fond du Lac on Saturday morning and spend the day proclaiming the gospel with members at Good Shepherd Lutheran Church.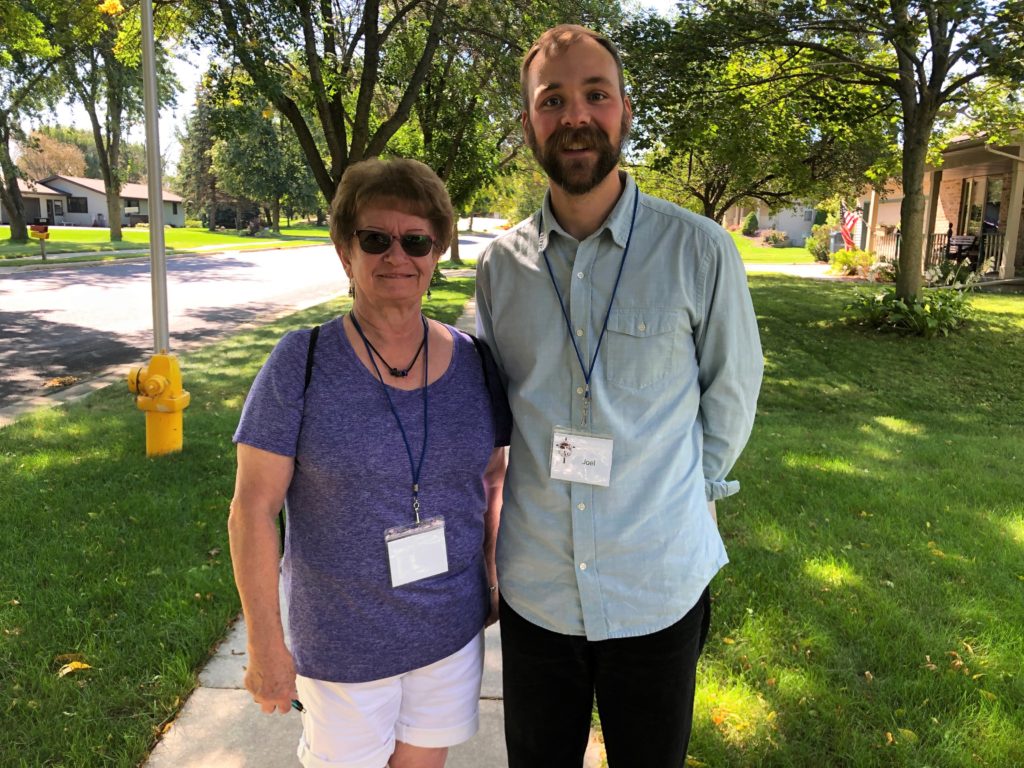 As with every outreach initiative, there were plenty of nerves on Saturday morning. And this was also the case in Fond du Lac. One of our greatest joys is to help faithful Christians overcome fears of personal evangelism. During our training, we help them trust God's promises and assurances that he gives to all believers who boldly give reasons for their hope in Christ. Since personal witnessing is one of the greatest exercises of our faith, Praise and Proclaim organizes an opportunity of going door-to-door to verbally proclaim the gospel.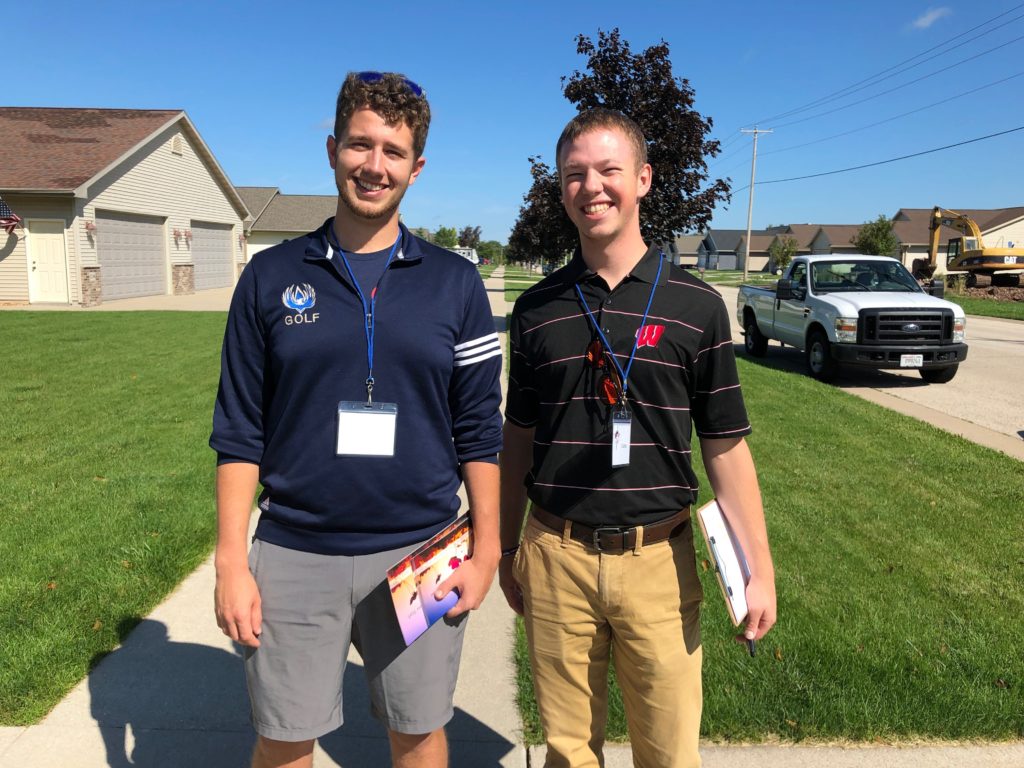 During the morning, we check in with teams to offer encouragement and take their picture. When I meet them, it is easy to notice a startling difference. No longer fearful, they are filled with joy and relief. They are experiencing the joy of being God's messenger and relief in discovering that people are people. When a believer employs a methodology that is based on love and respect, people are going to be generally polite even if they may not be interested in what we have to say.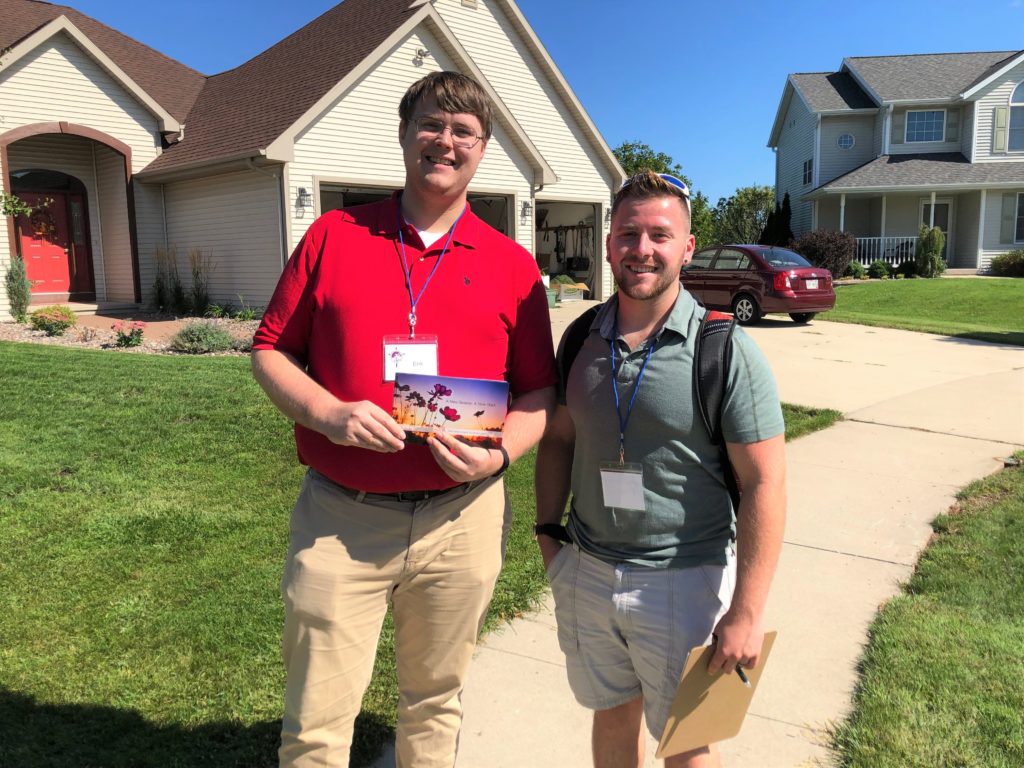 We rejoice at the opportunities the Lord gave us that day.
A team came across a grieving widow who had just lost her husband. When she found out that they were not selling anything, she expressed sincere appreciation for their message and prayers on her behalf. The Lord has a way of orchestrating perfect timing.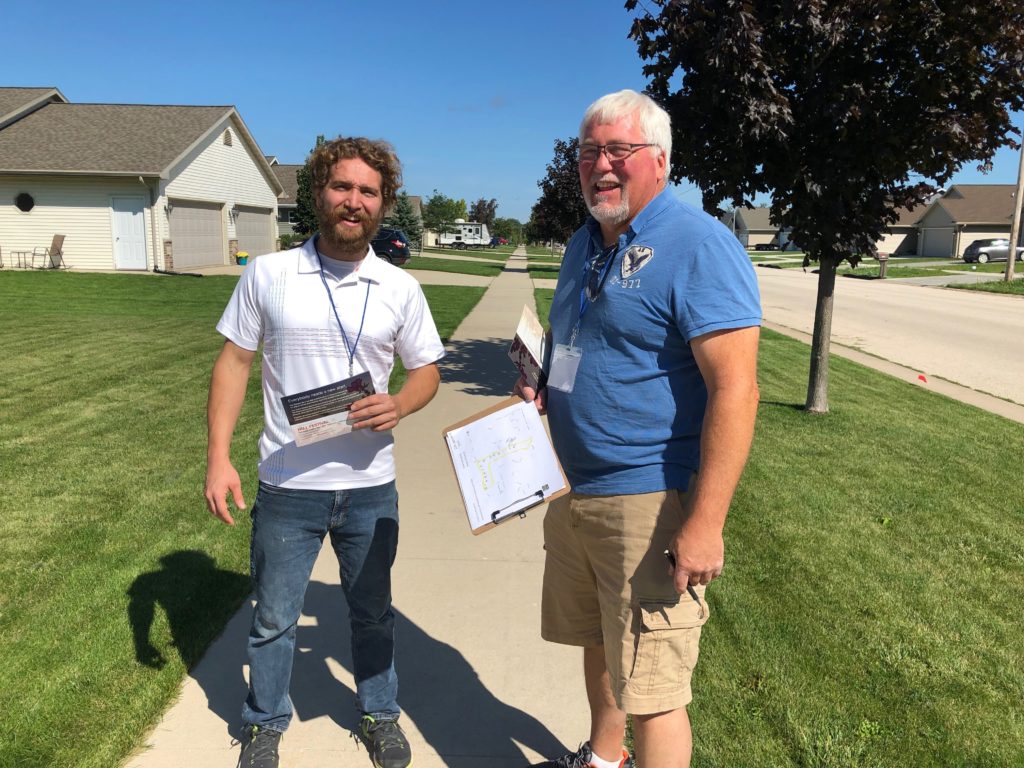 The teams discovered the importance of establishing connections at the door. An example is when a young man shared the love of golf when he saw a welcome mat that said, "I'm not at home – playing golf."  Another man commented about his love for flowers with people at their door and complimented them about their flower beds and gardens. When there is an honest connection about a shared interest or hobby, it's amazing how the conversation can dramatically shift. Gospel seeds can be comfortably planted.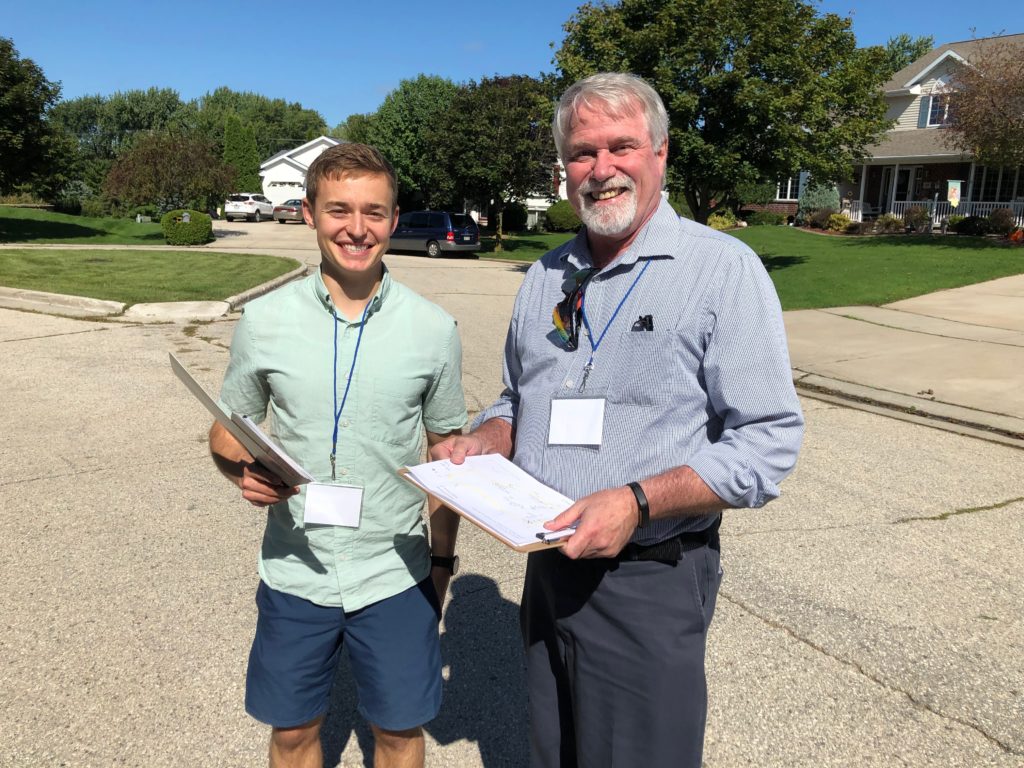 A highlight for the day occurred when one seminary student and a member from Good Shepherd Lutheran visited with the man who appeared interested at the door. He told them that he was a truck driver who had heard from his Christian truck driver friends about the rapture. They specifically talked about the fictional novel, "Left Behind" and how impactful it was in their lives. The man at the door wanted to know more about the rapture and invited them inside for a visit. The young man from the seminary was granted the opportunity to share a clear interpretation about Revelation and what the Bible teaches about the rapture. The man appeared genuinely receptive to the message and told them that he was interested in coming to church.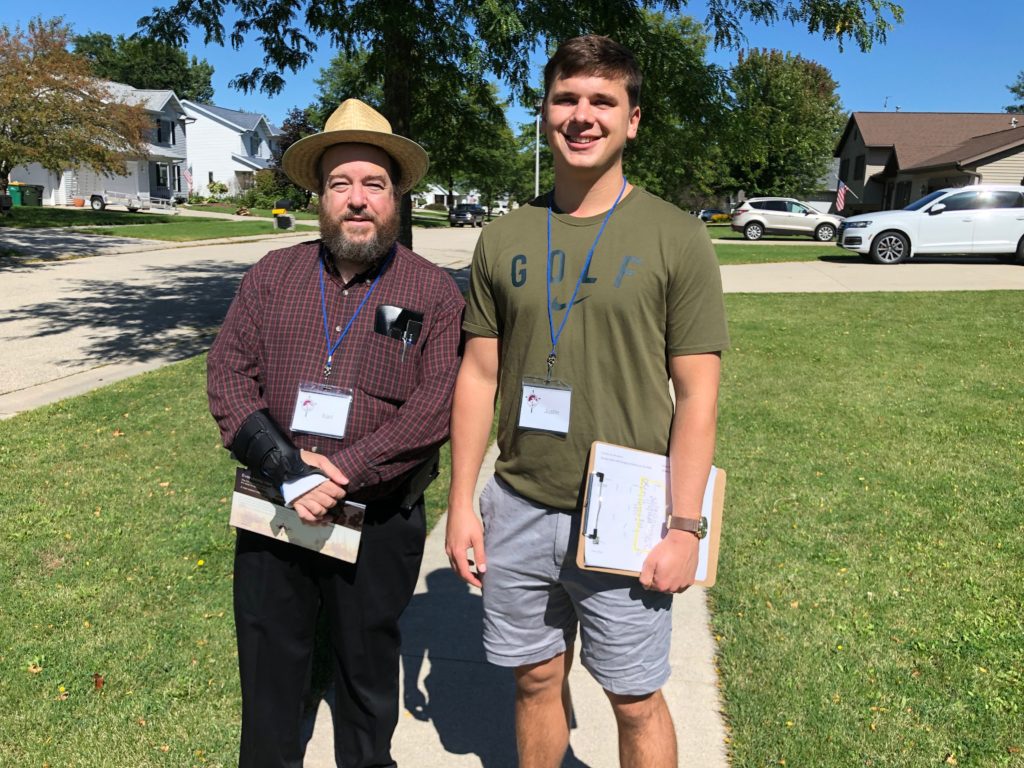 When our day ended on Saturday afternoon, we rejoiced that we knocked on over 1,100 doors and talked to hundreds of people. We rejoiced that the Lord provided us the opportunity to verbally proclaim the gospel to 238 souls.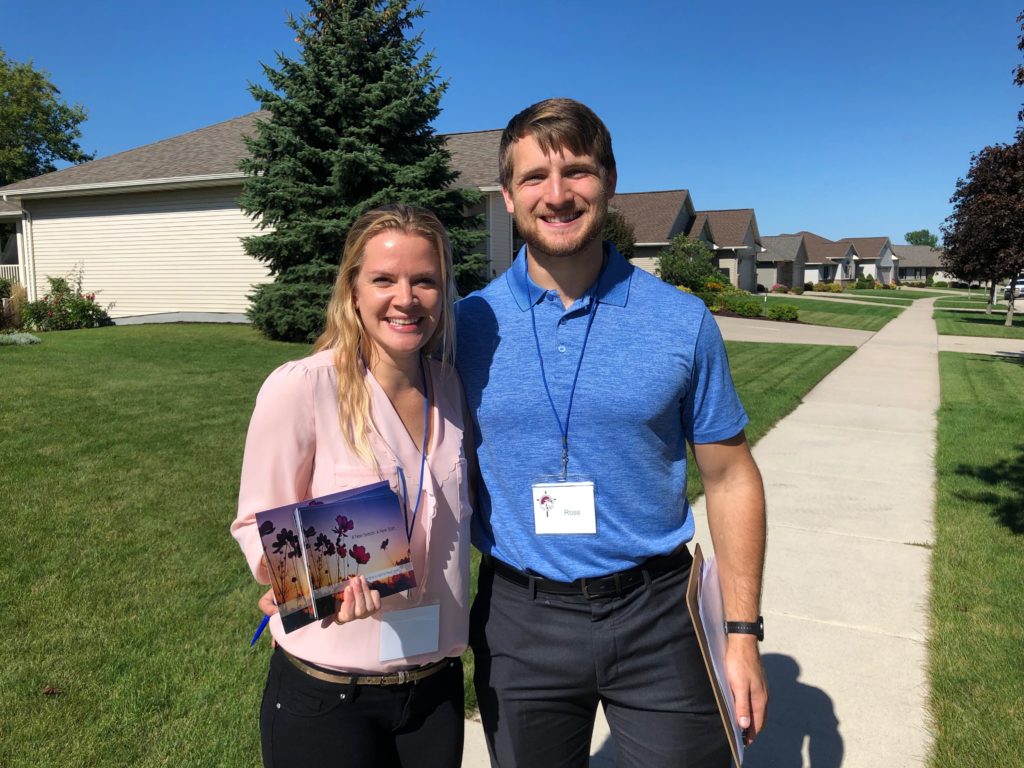 The members at Good Shepherd Lutheran Church thoroughly enjoyed the opportunity to work with these outstanding young men from Wisconsin Lutheran Seminary. With great appreciation, a delicious dinner was served to celebrate the activity of proclaiming the gospel and acknowledge those who stepped out of their comfort zone and proclaimed the Good News.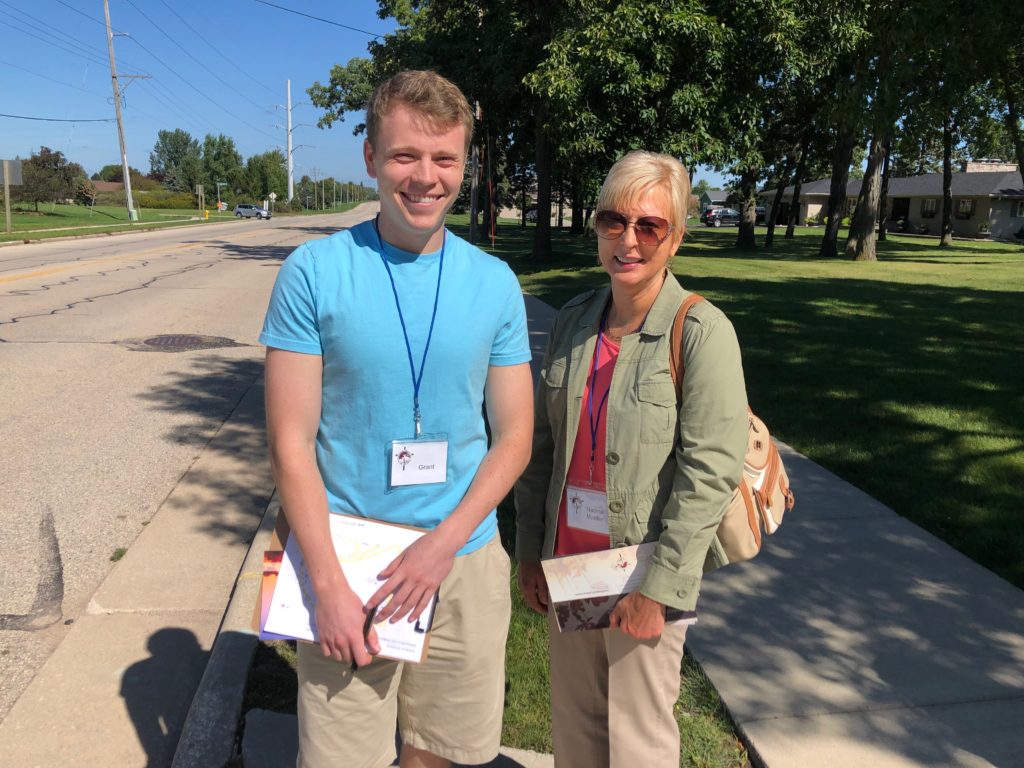 Recent data from Fond du Lac County suggests that approximately a third of the residents are Catholic and a staggering 42.7% (43,403) of the residents are considered "none".  http://www.city-data.com/city/Fond-du-Lac-Wisconsin.html
When we went door-to-door to proclaim the gospel on Saturday, we believe these statistics held true. We met some WELS members, a quarter of them were elderly Catholics who were loyal to their church, and about 50% did not seem to have a church home. This confirmed that Jesus is right. The harvest is plentiful and the workers are few.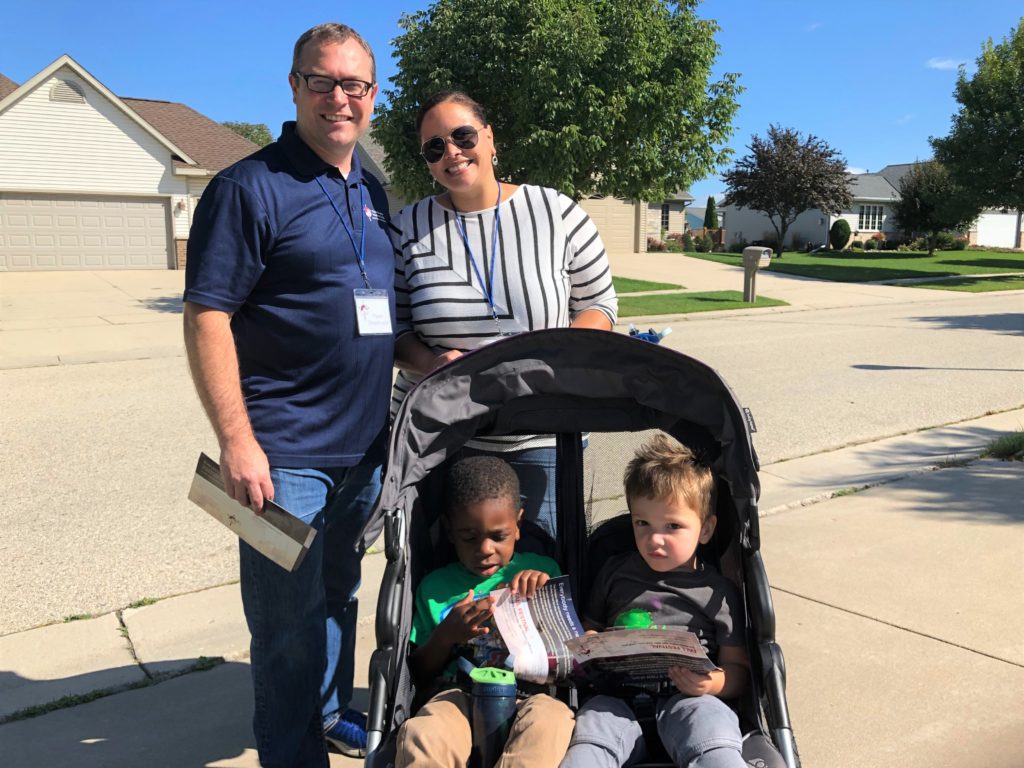 We now know that a few of those workers are members at Good Shepherd Lutheran Church in Fond du Lac, WI. May the Lord bless their desire and their training to continue to go out into their neighborhood and plant seeds of the gospel in the hearts and minds of those who don't have saving faith in Jesus Christ.
The man appeared genuinely receptive to the message and told them that he was interested in coming to church.
Praise and Proclaim partners with congregations to help train members and leaders how to comfortably and confidently proclaim the gospel.
Enter your email address below to receive notifications of new posts by email.
Conquer Evangelism Fears, Build Outreach Momentum
Christians who have trained with Praise and Proclaim conquer their fears and apply a simple, memorable method for witnessing to friends, family and their communities. To learn more about how Praise and Proclaim can partner with your gospel ministry, contact us today.